When the times change, we change with them…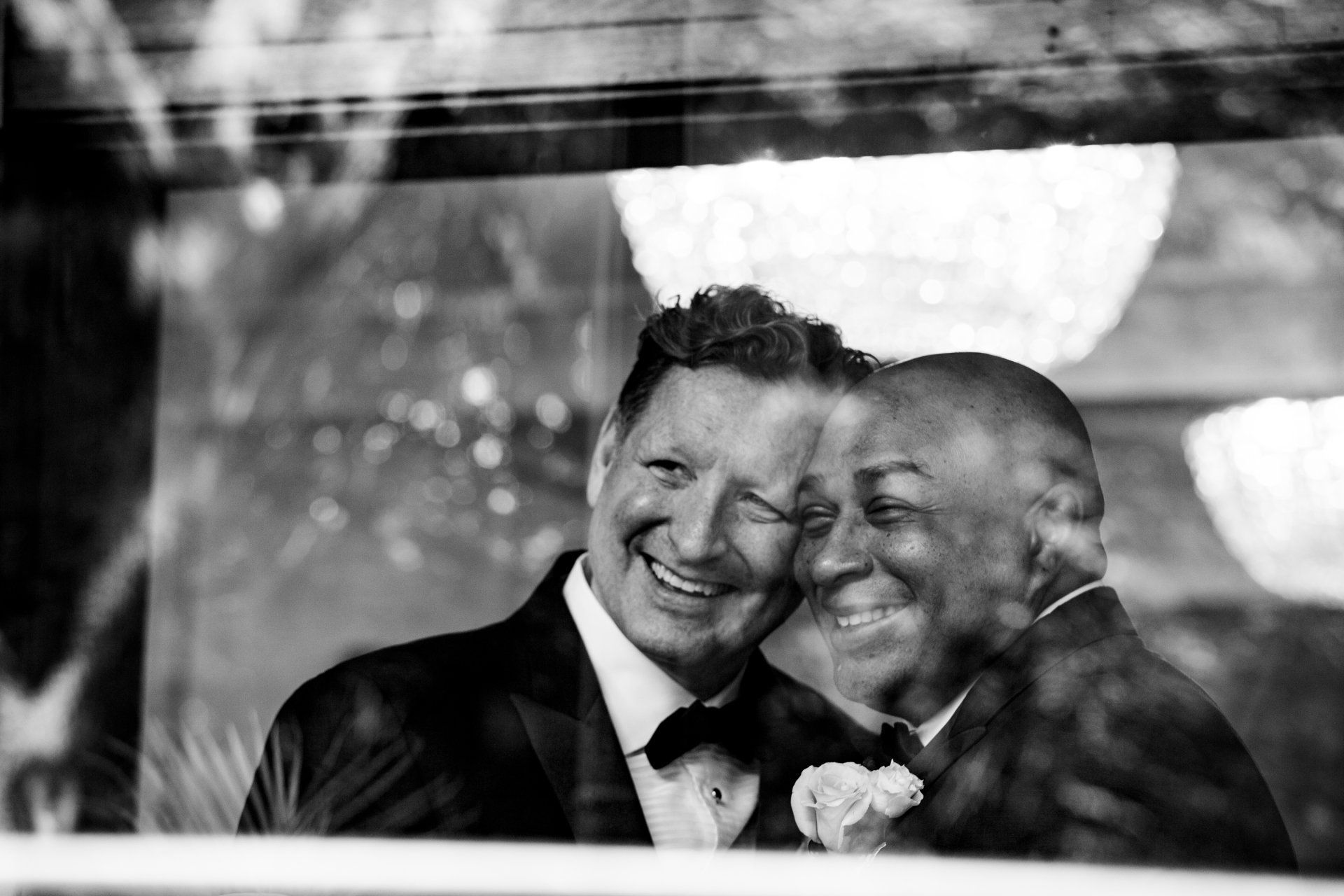 We had already shifted gears to Elopements & Intimate Gatherings right before Covid hit. So going completely virtual, while different- not unexpected. It is a crazy time but love does not stop. Virtual Weddings are not for everyone and are a category of their own. They are so new that there are only a handful of states that legally recognize them.
How to Plan a Virtual Wedding
1. Pick your date & time.
You may still want to get married on the day you already chose. Do it. You've already sent the invites (most likely) and your guests already intended to dedicate that day to you. If not, consider a weeknight, after work! You know people are available and would be happy mix up on an otherwise mundane evening.

2. Pick a place in your home or secure your venue
Here are some "place ideas" for your virtual wedding:
If you have a long dining table, place your laptop on a stack of books and have it recording from across the room. Place pictures of your guests around the table! It will look very cool and be a special touch.
Setup your laptop across the room from your fireplace/mantle and decorate with candles and even greenery if you'd like! Play some soft music and have a romantic ceremony (with your guests muted).
See if your favorite restaurant or even intended venue will allow you to do your virtual ceremony there! I know some venues, ours included, that are now offering their spaces for Virtual Celebrations.
3. Confirm your Modern Minister or Officiant
Some couple are choosing to invite just their Officiant (and sometimes a photographer) into their home for their Ceremony. I love that! As the phases march on, this will happen more and more- with the new distancing guidelines in play- everyone should be just fine! But always do what you feel comfortable with.

You also have the option to have your Officiant marry you Virtually. Whichever you choose, make sure your officiant will work with you to prepare a Ceremony schedule, select/suggest readings and answer any questions you have about either process you choose. Depending on your state, ensure they will file the paperwork as well as inform you of whether you need a witness and how to go about doing that if going the virtual route.

4. Choose your Platform If you are already familiar with a virtual meeting space, use that! The better you know how work the system, the smoother your ceremony will go. If you have no idea how to start, I suggest Zoom or House Party right now. They are the most user-friendly and allow you to lock your rooms. I cannot stress this enough…LOCK YOU VIDEO ROOMS! You do not want to be surprised mid-vows with private parts or any of the randomness the internet has to offer us. If you really have no idea how to do any of this, work with your Officiant or Planner to set it all up for you!

5. Create Evites or Invitations with the ceremony start time & provide the link
If you are going with your original date, I would definitely recommend sending out evites with the invite link attached. This way you know who is coming and sure everyone you want there knows how to logon.
If you are sending out invites for the first time, you have the choice of going completely virtual from the start and/or doing invites that list the invite link. I have had the request to go completely virtual but print a few hard copy invites for the couple to keep for themselves and send to their parents/grandparents.

6. Decide how you want to personalize the experience
Just because you are going virtual doesn't mean you can't go overboard with details or design! It actually means the exact opposite. As a Libra, I am all about the balance. If you are removing all of your guests, catering, entertainment and venue….you can have lighting, floral & decor! I am having a fun time designing Mantles with candles, greenery, floral runners and light patterns! You pretty much can do anything you'd like- it's your home!

7. Photography & Videography
First decide whether you want to add two more people into your home. If yes, amazing! They will capture this amazing event and give you a keepsake you can send all of your guests. If yes but maybe not in your home- that's fine too! There are Videography companies that are selling self-start kits on a tripod (provided by them) and edited by them once your wedding commences!

If you want pictures but not in your home, contact a photographer and ask for them to meet you either right before your ceremony or right after for pictures around your neighborhood! Make sure your chosen photographer offers some sneak peek images with 36 hours of your ceremony!
8. First Dance, Cake Cutting and all that jazz

Couples who didn't consider themselves "traditional" are now finding themselves wanting the first dance & cake cutting experience they were unsure about before. With everything being so unsure and out of the norm, I think there is something sweet and peaceful of seeing a couple share their first dance as a married unit. If you have already paid for your cake, use that one! If you haven't and were bummed you weren't going to have one now- smile. Now you have one to yourselves! And what is better than that?

9. Work on your ceremony timeline with your Officiant and ask selected guests to do a reading if you'd like
It's important for any wedding to have a plan or timeline going into it. It's even more important now. See a timeline from one of our virtual weddings.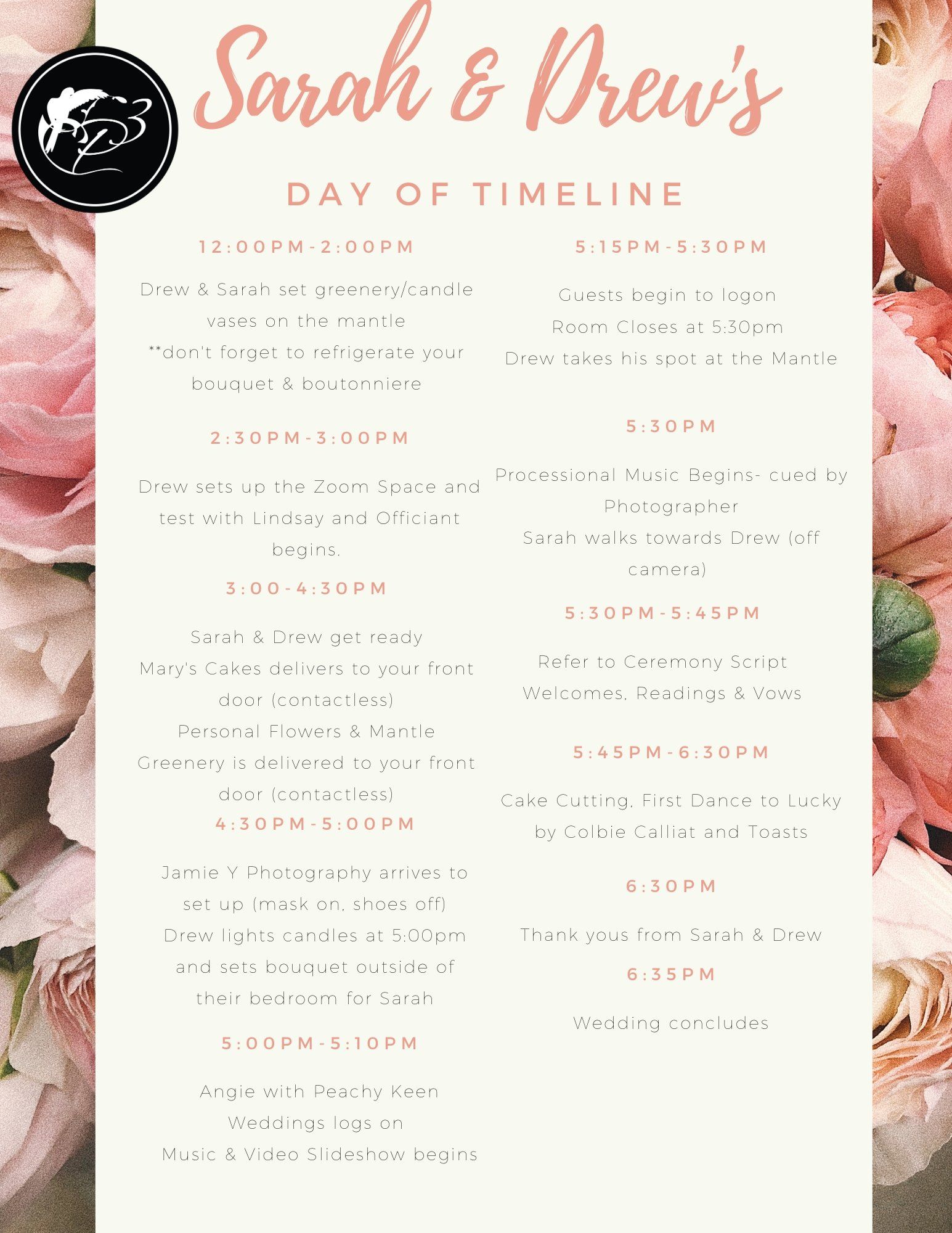 As you can see, this couple choose to have their Officiant preside virtually and their Photographer present. They wanted to have flowers & kept all of the tradition.

8. Decide if you are doing a toast afterwards with your guests
If you would like some of your guests to either do a reading during your ceremony or give a toast, make sure to give them enough time to prepare. If you already know what you'd like them to read- provide it ASAP.

9. Do a rehearsal with your Officiant and a few guests a week or so before to ensure you have the equipment you need, the camera is at a good height to capture both of you and you know where to stand.
Your Officiant should offer you the opportunity to do a soft run a week or so before your ceremony to ensure your guests can view clearly, the camera is placed in the optimal position, internet is working smoothly and sound is fine. If there is anything you need to change, buy or update to make the viewing experience better- you have enough time to do it. I would recommend inviting 3-5 friends to hear what they are hearing and see what they see. This would also be a good time to run through the ceremony with the people you may have asked to give a reading.

10. Get Married & Celebrate!
This is the easy part! Your guests logon, you take your spots and the rest is history! Your Officiant will work with you to make a more detailed Ceremony Schedule. At the beginning of your ceremony, your Officiant should remember to ask your guests to mute their microphones and remind each reader to remove the mute on their mic when it's their turn to read.

Before your ceremony, chill some Champagne and keep your Cake near. You can move it to where you are, pop the bubbly and cut the cake! Then your guests will give their prearranged toasts and make sure to thank everyone for logging on!
10. Take more pictures & eat a fancy meal

Just because the cameras stopped rolling doesn't mean you guys should stop celebrating. Arrange for your favorite meal delivered, set a nice a table and light some candles. I love the idea of heading out after the ceremony to take pictures around your neighborhood and coming home and binging on cake. But that's just me.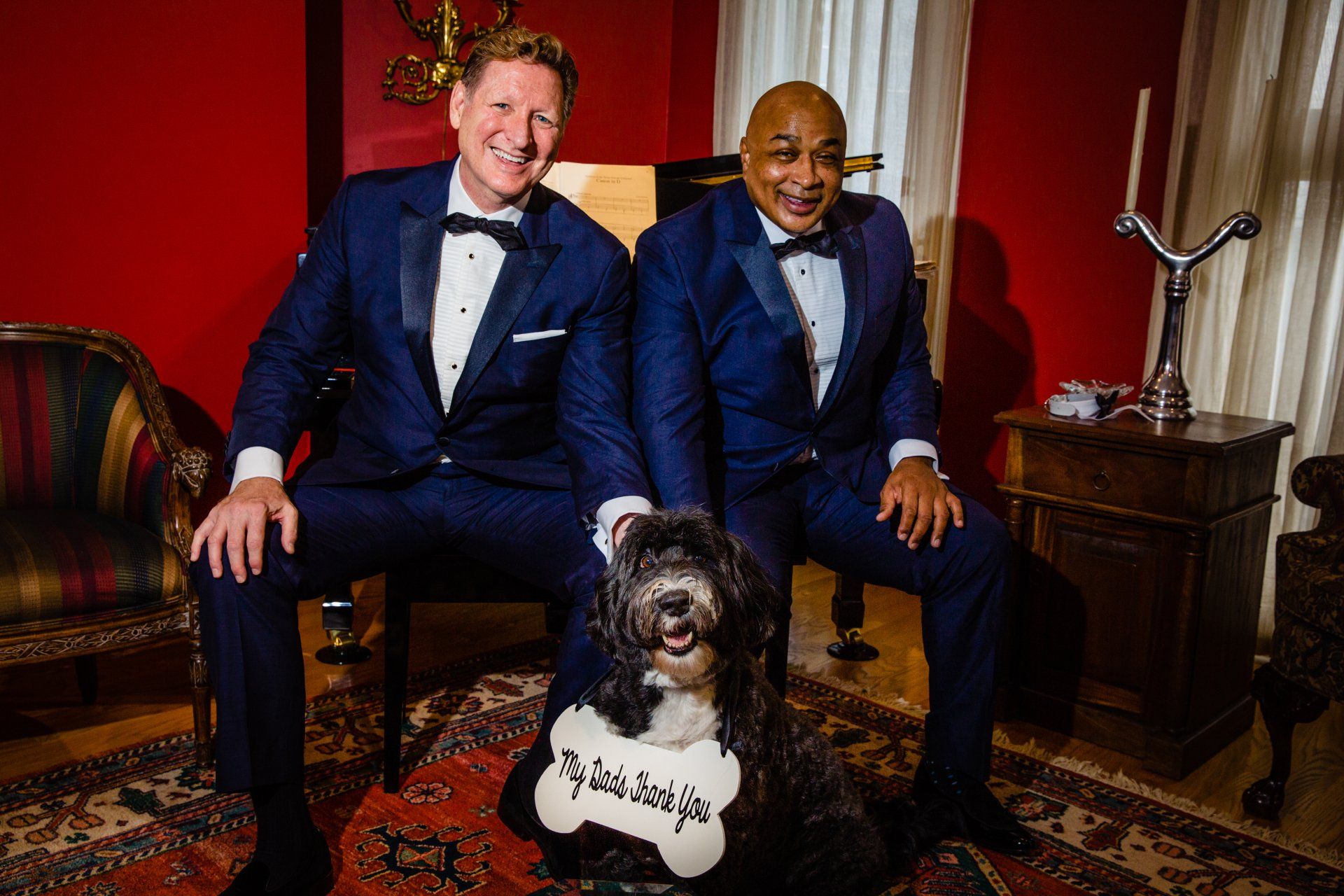 We are going to be seeing all sorts of weddings and celebrations in the next several months. If you decide to get married now and make it legal later or when things open up again, that is fine. Love wins and everyone should celebrate when and how they want!
Thanks so much for reading! Contact us if you are considering a Virtual Wedding!
XO, Lindsay