Eloping in Chicago…in 3 days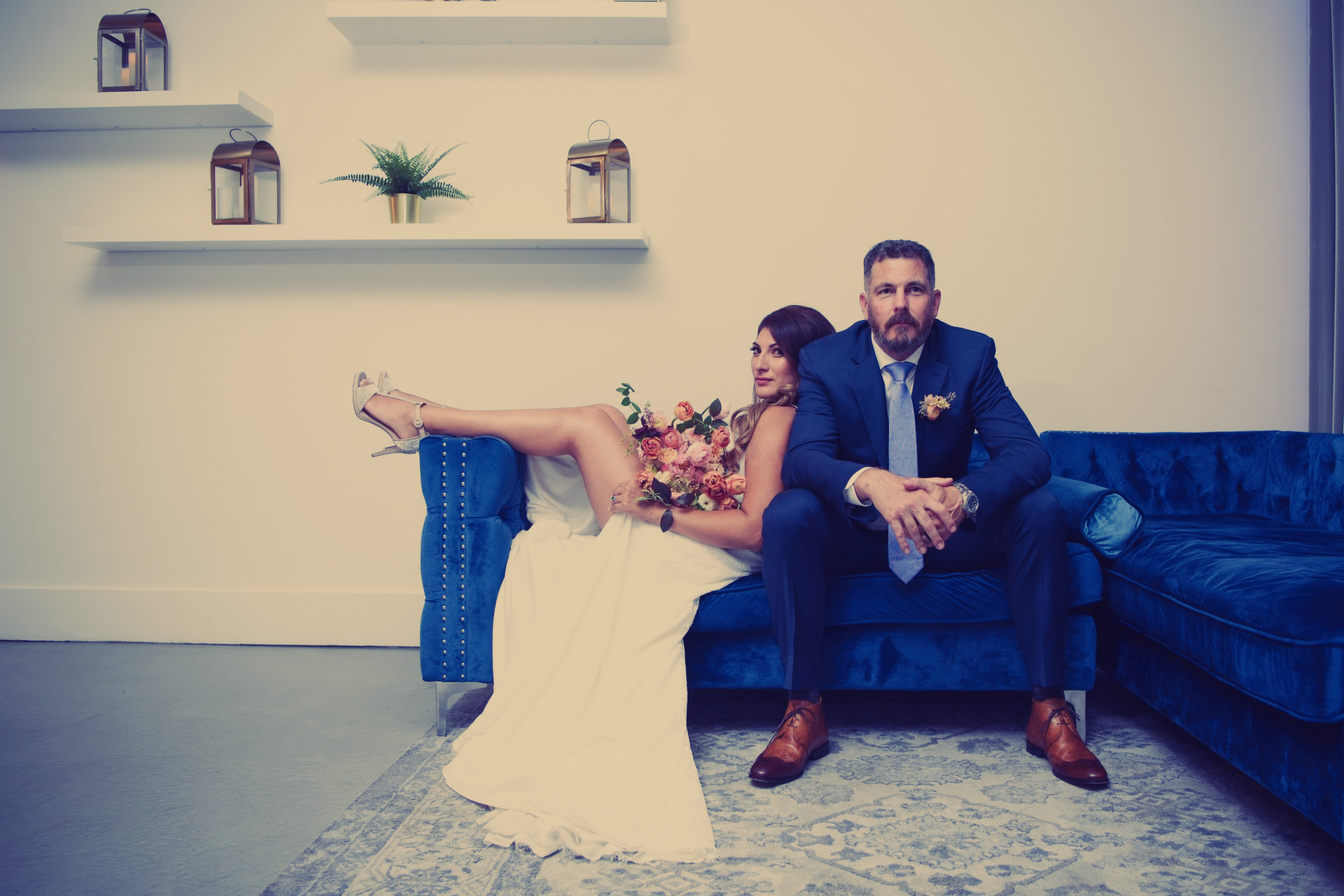 I met Monica on a Tuesday via Facebook and we quickly became friends. Within an hour it was decided she was getting married, I was planning it and it was going to be on Friday. Yes, that Friday! I was thrilled to plan her elopement and getting to do it so quickly was exhilarating!
The Love Story
I thought getting Monica & David's Love Story from Monica herself would be the best. Monica, loves the way David tells it. The rest is history…
"Our story is not exactly glamorous and spicy, but it is one of love. Here we go…
Because we are both parents with busy jobs, long hours and odd schedules we ended up meeting on Hinge! Like most couples, we chatted back and forth for a short while before deciding to meet.
Our first date was slightly unconventional. I picked it because I was tired of playing the game of deception where both people get all dressed up and are on their best behavior. I also knew that Monica had just purchased a house and we were both looking for a few things in particular… so we met at ABT. It is a huge home store with furniture, appliances and lots of other goodies. While unconventional, it was a great time. We got to learn each other's style a bit and laughed pretty much the entire time. The date was going so well that we decided to continue it by going to Cooper's Hawk for some wine and food. That date led me to believe that she was someone very special and someone I had to learn more about.
Over the next few months I had the privilege to see how patient and caring this amazing woman was. We would get into some of the most ridiculous arguments but for some reason I always wanted more and couldn't get enough of her. She has a determination and drive that I have never seen before (and I am retired Navy) and a love that is fierce. I can't put my finger on the exact date, but it was very early on in our dating that I knew I wanted to be with her. Her "extra" as she calls it, keeps me on my toes and makes things interesting. My more calm demeanor is just enough to keep her grounded. We balance each other perfectly in every aspect of our lives as long as we communicate openly and effectively. We have been through a lot together in a short time. I feel like things will only get better as we continue our lives together.
She drives me crazy sometimes, but mostly drives me wild."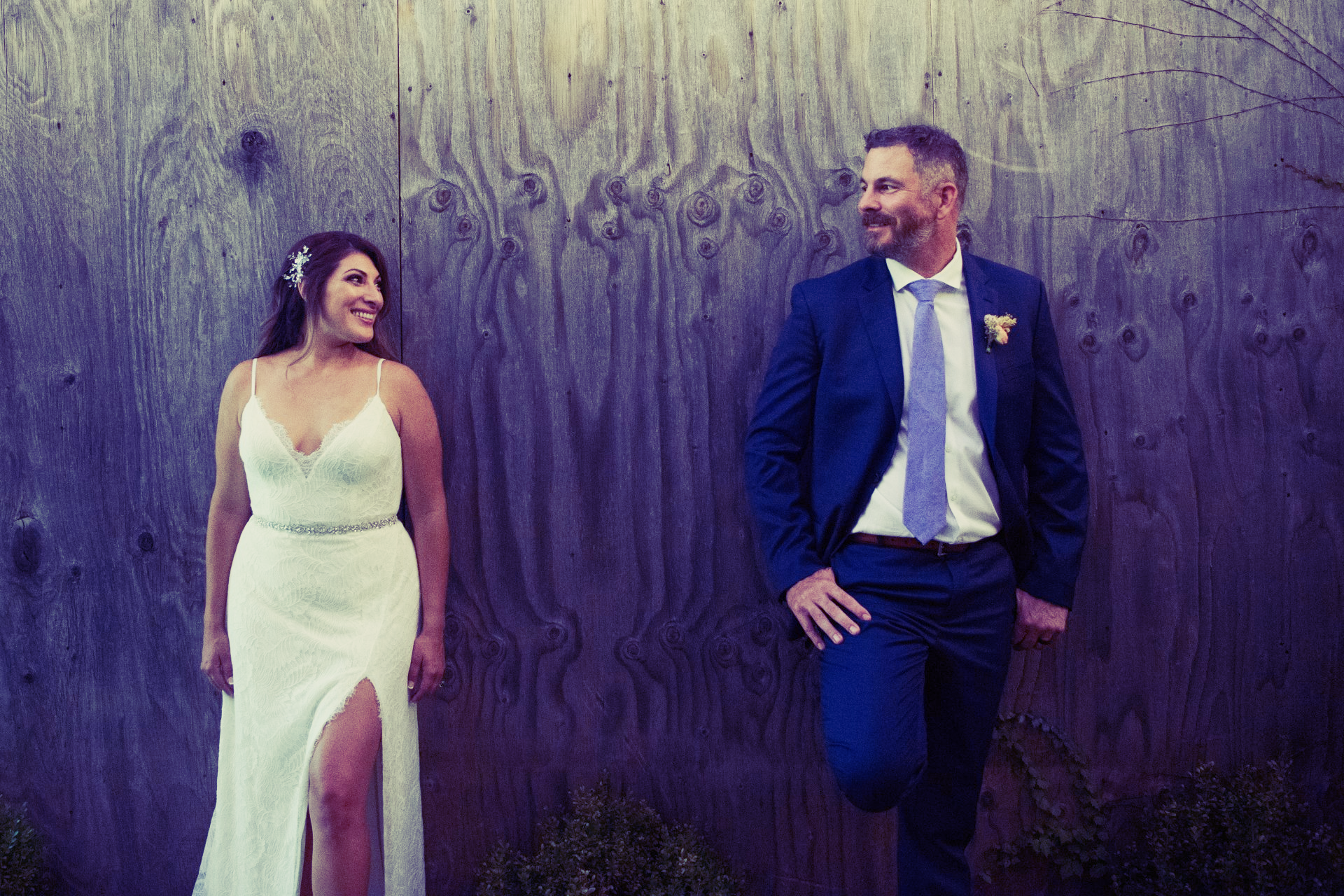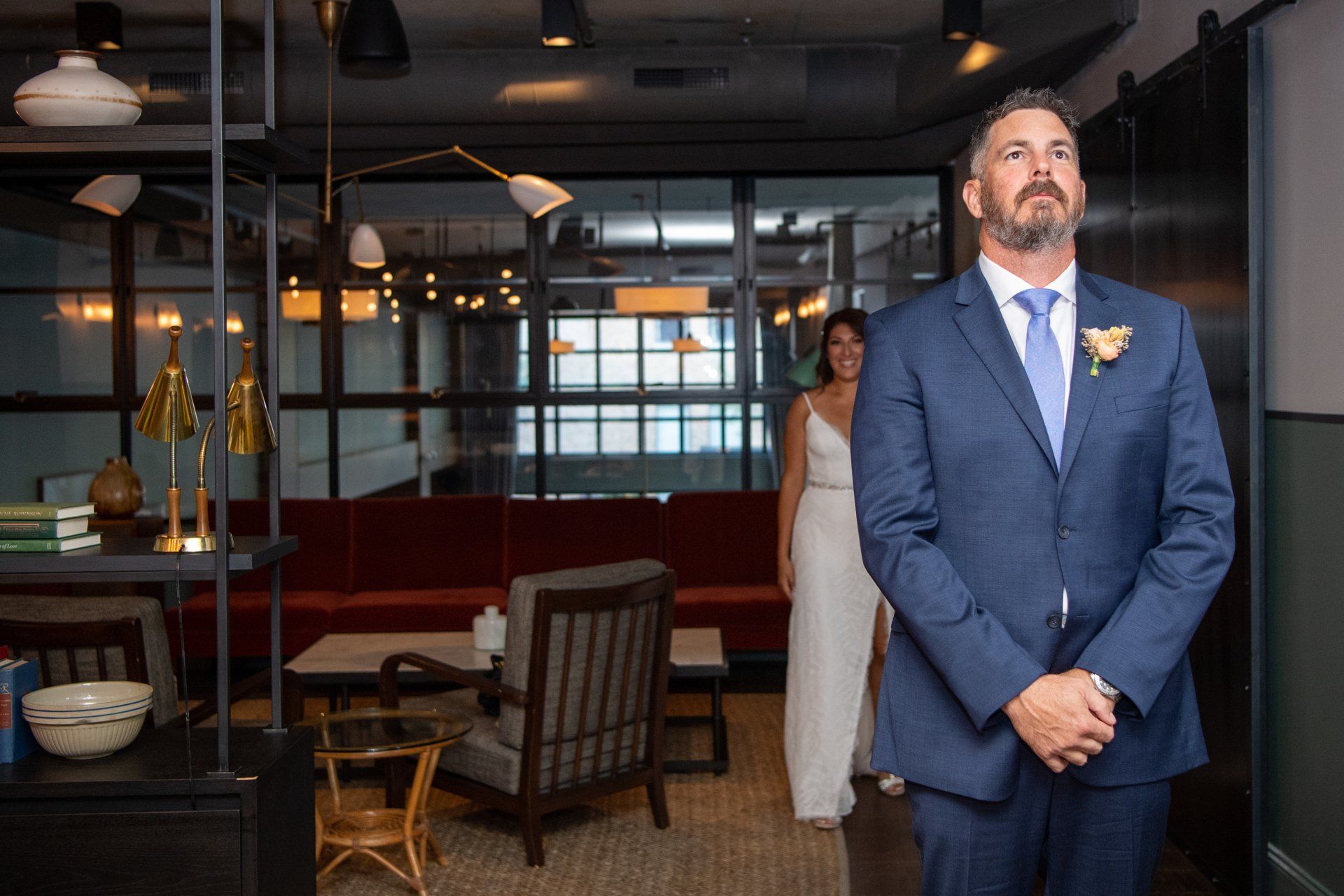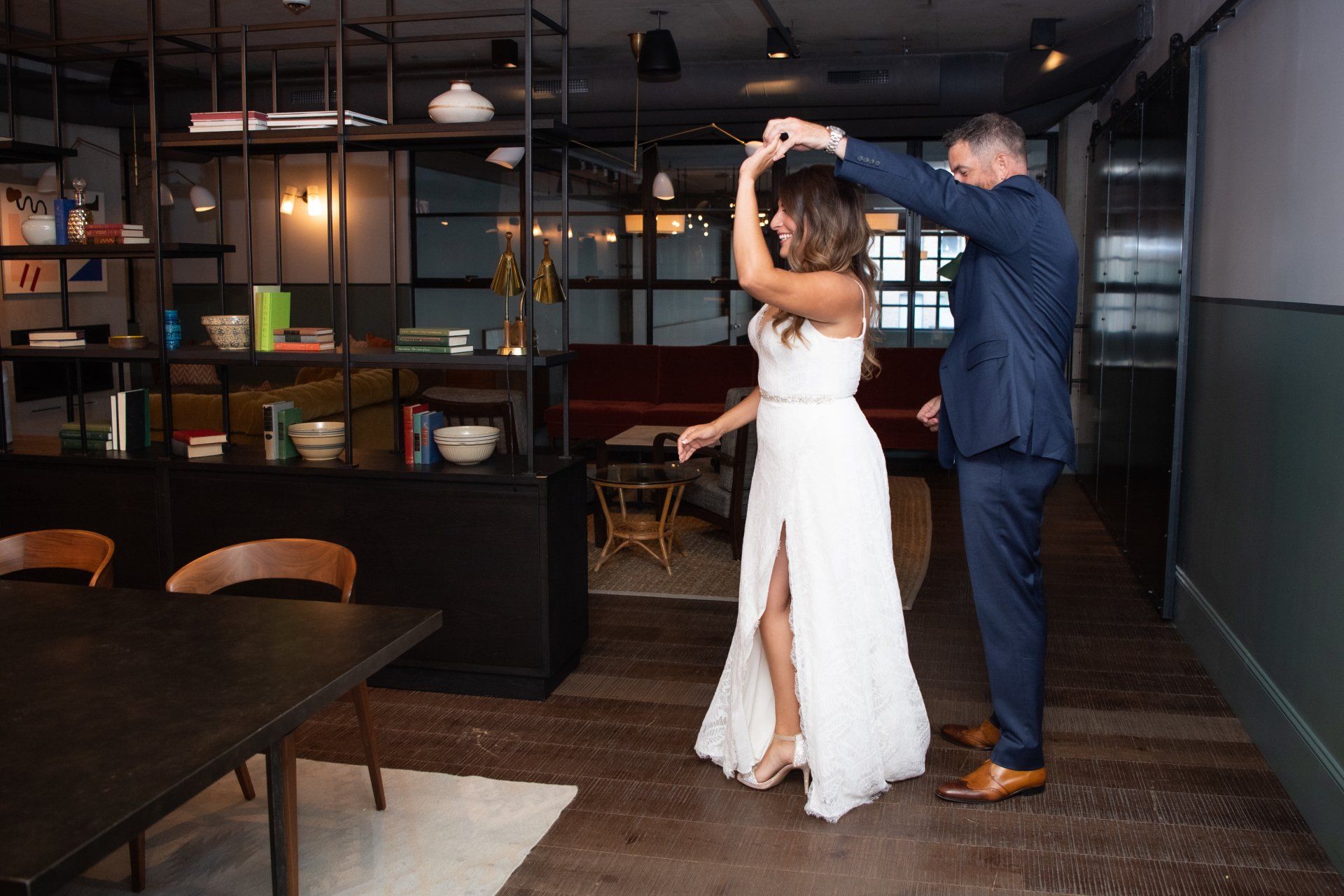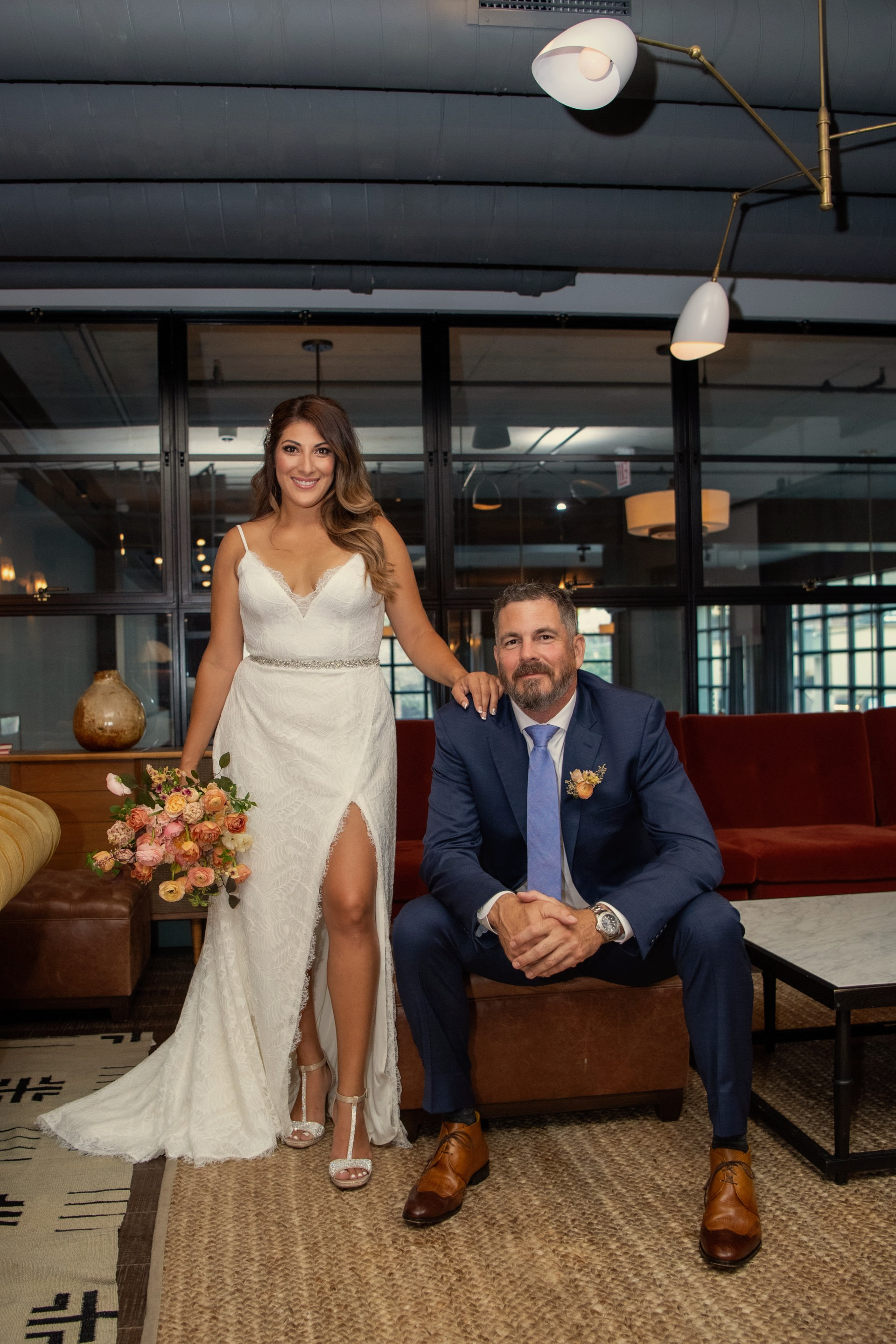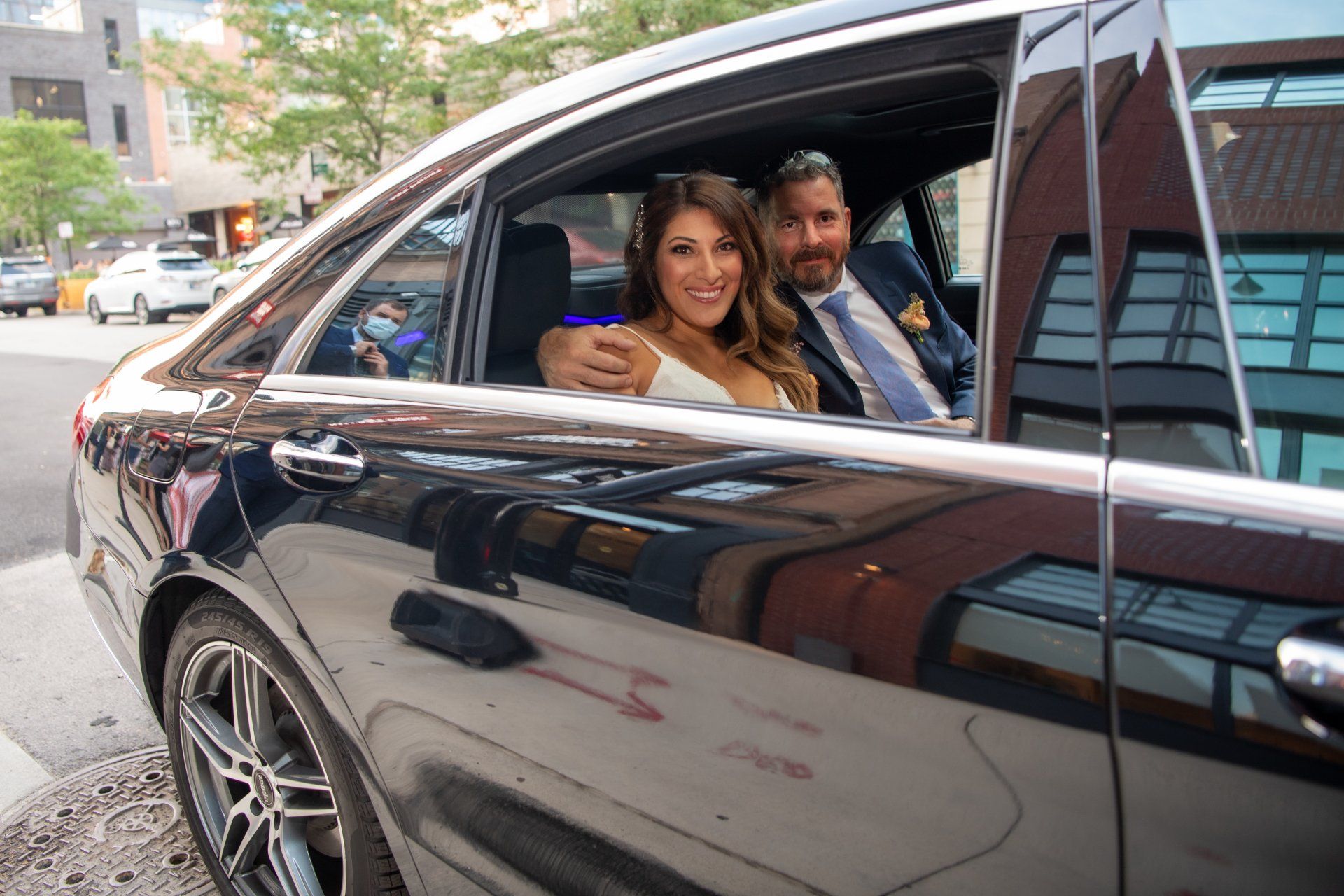 Day of Details
The morning started at The Hoxton Hotel. Monica checked in early to get settled in the room and wait for her Glam Team to arrive. I loved receiving a happy text from Monica when her gorgeous flowers arrived. Splendor of Eden never fails to impress with lush florals and bright colors. Brie was even able to find AMAZING open peonies at the last minute!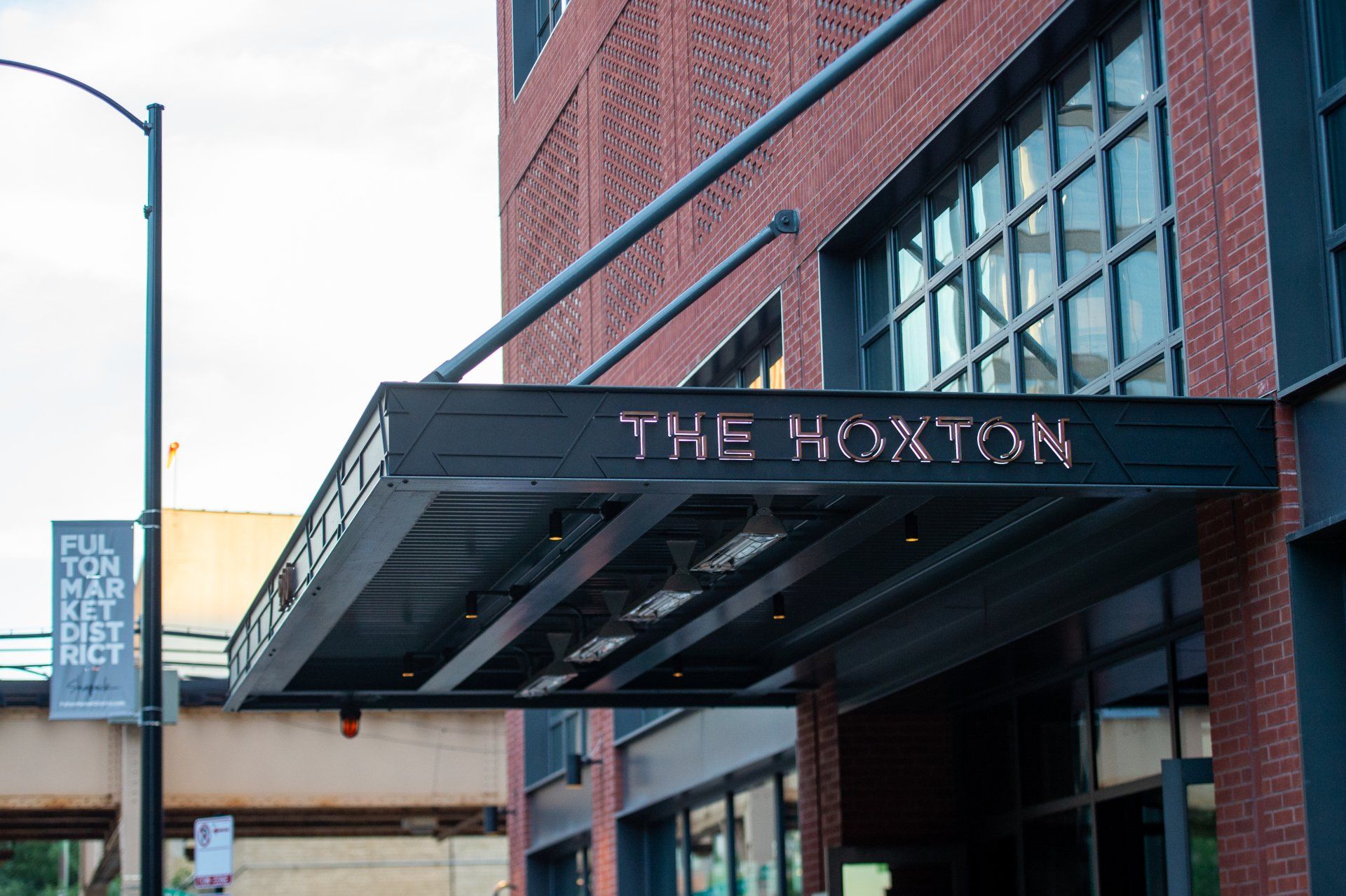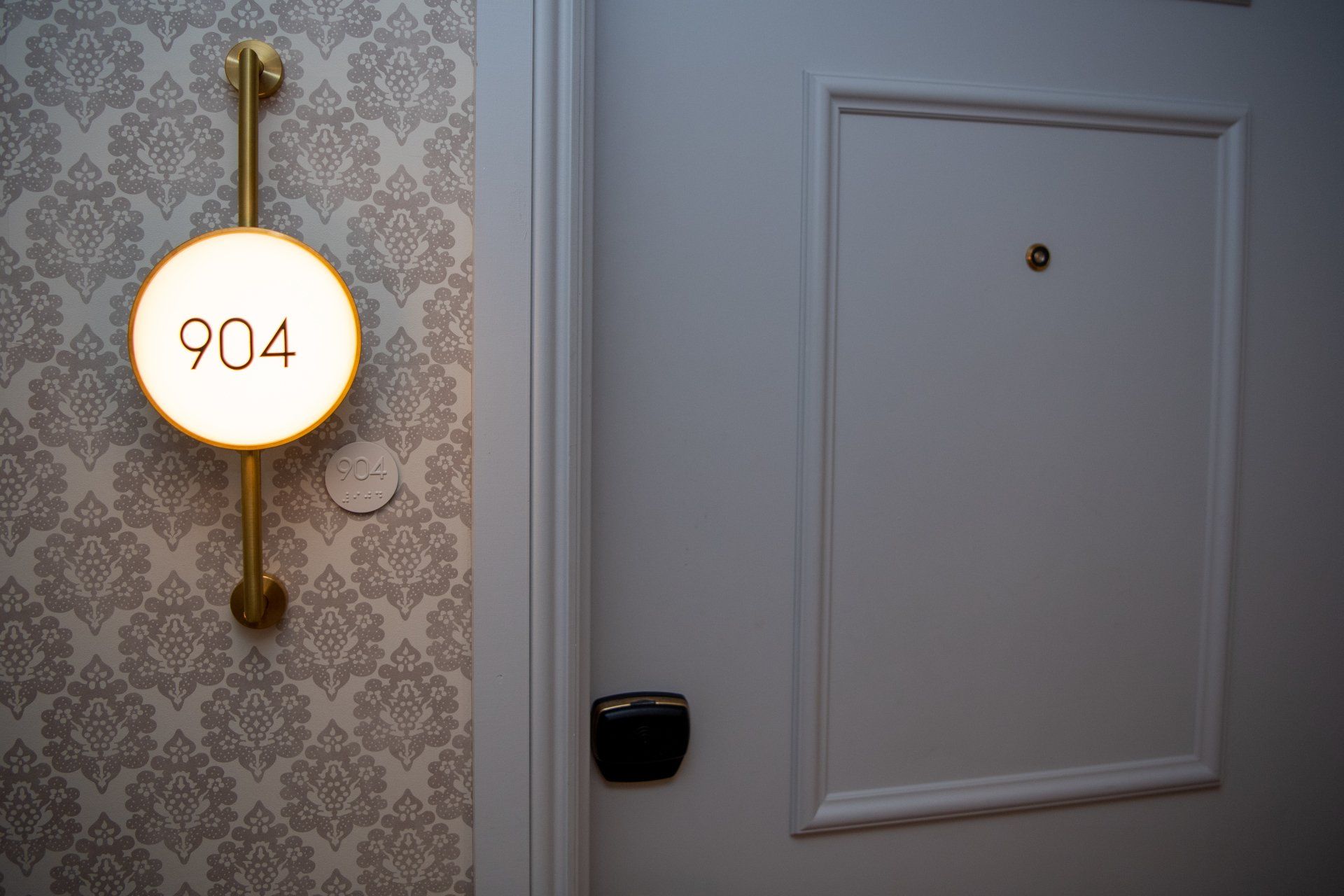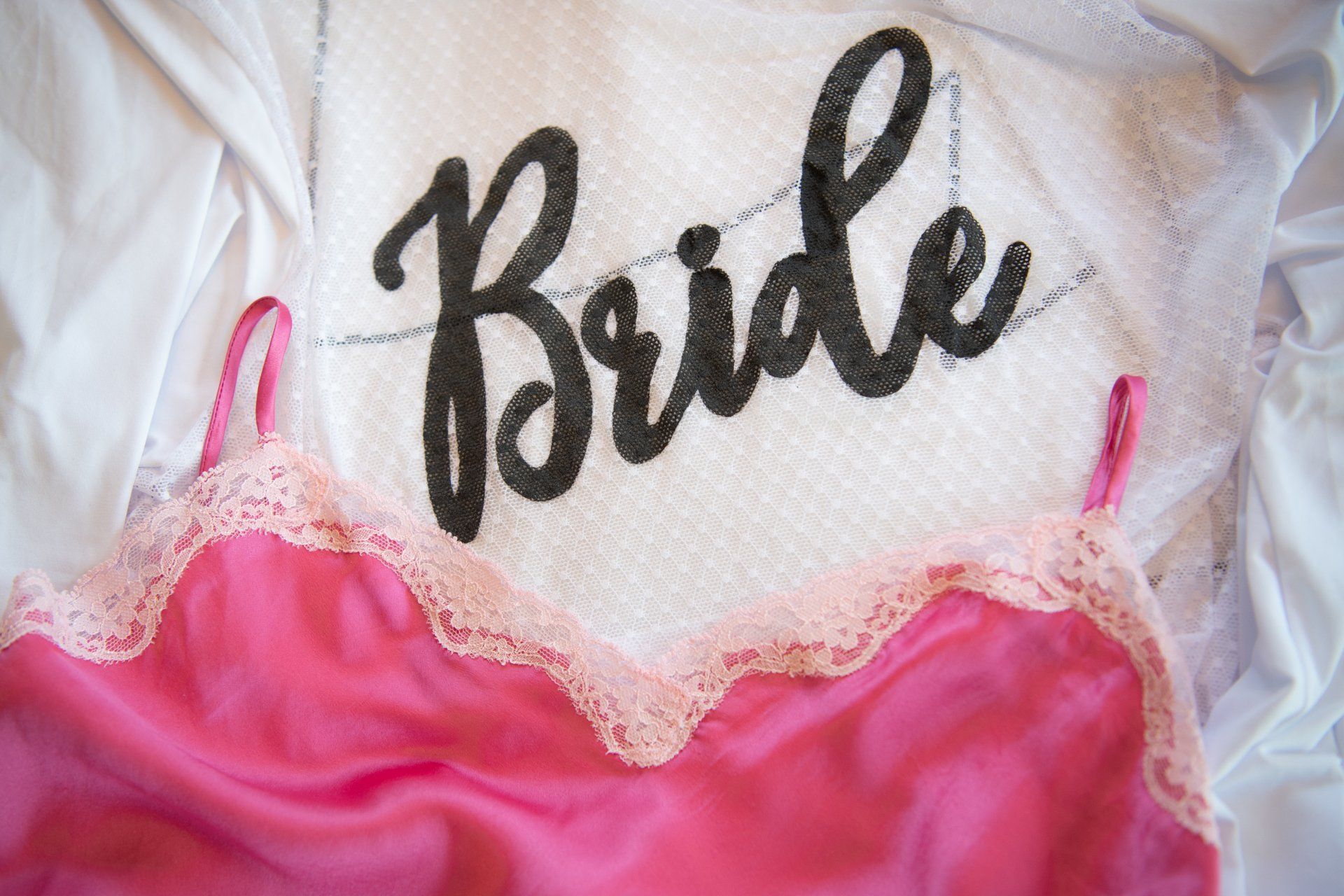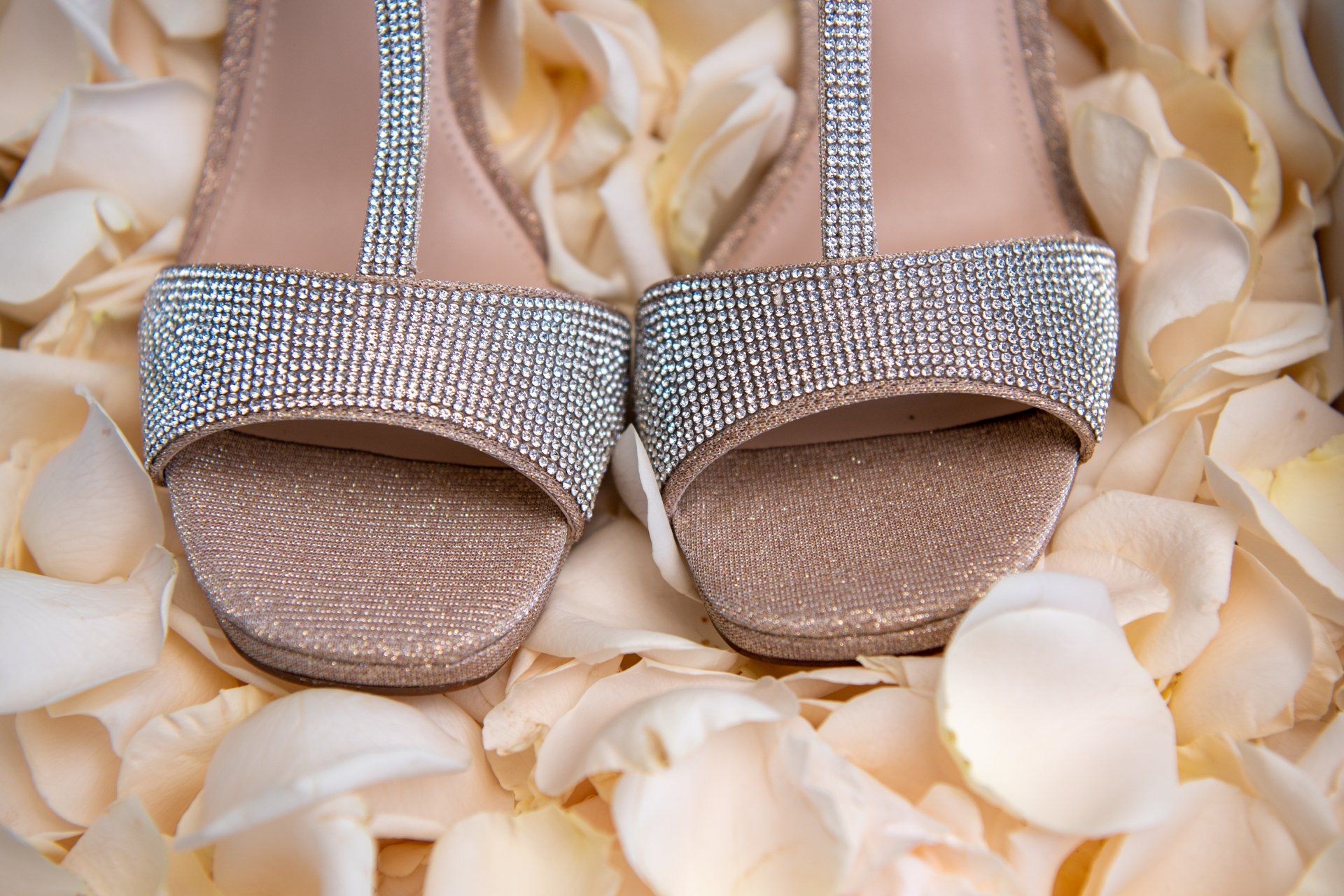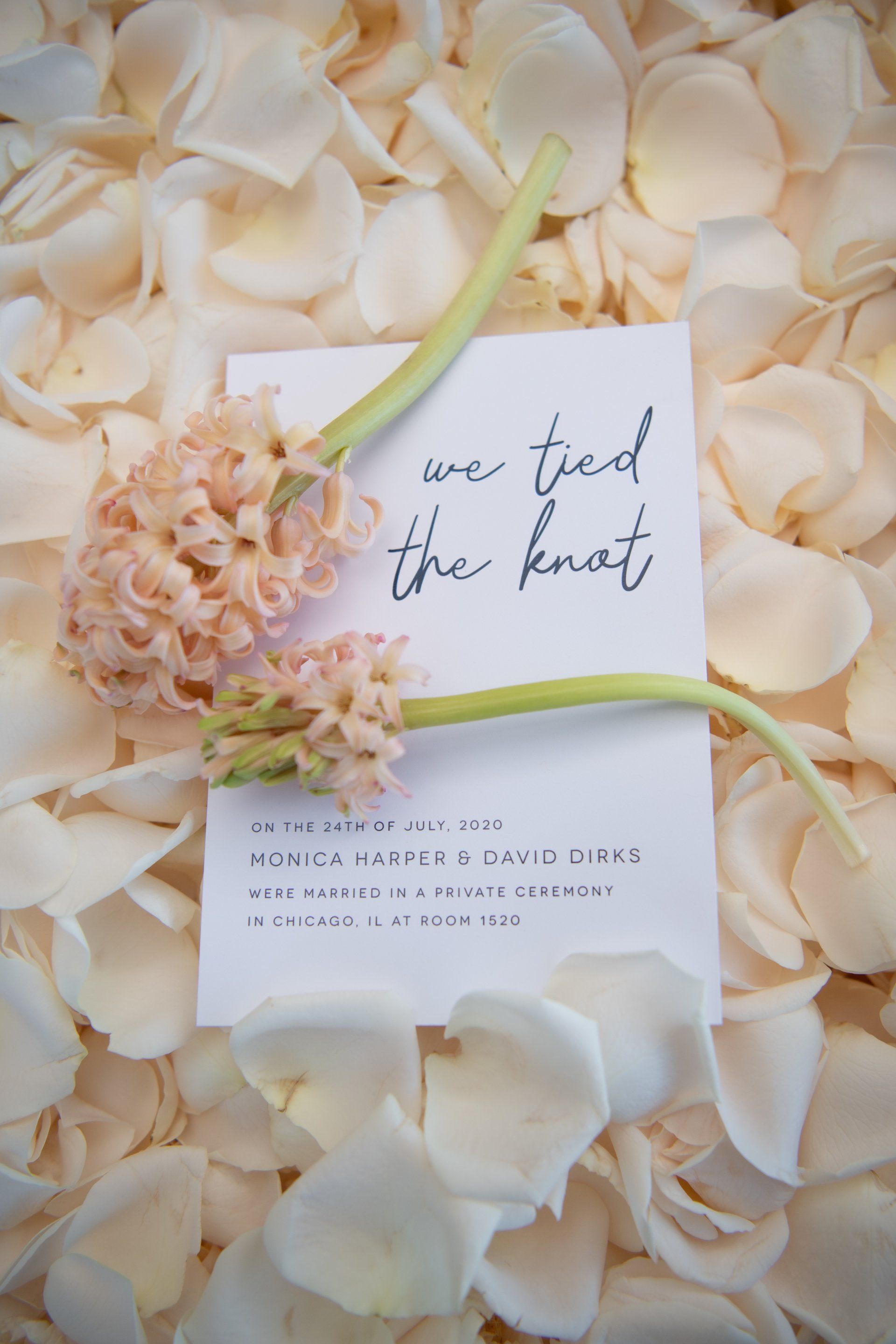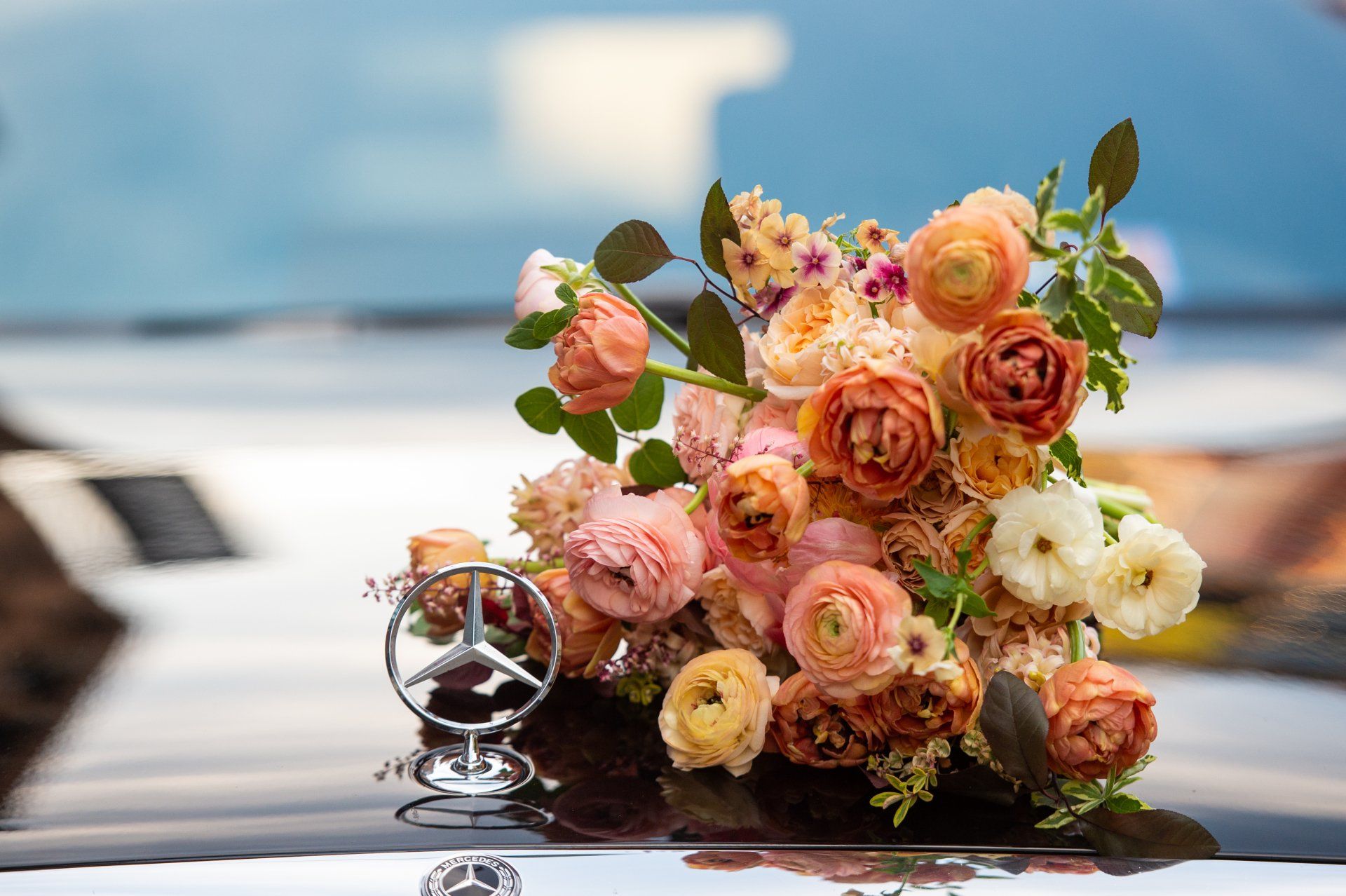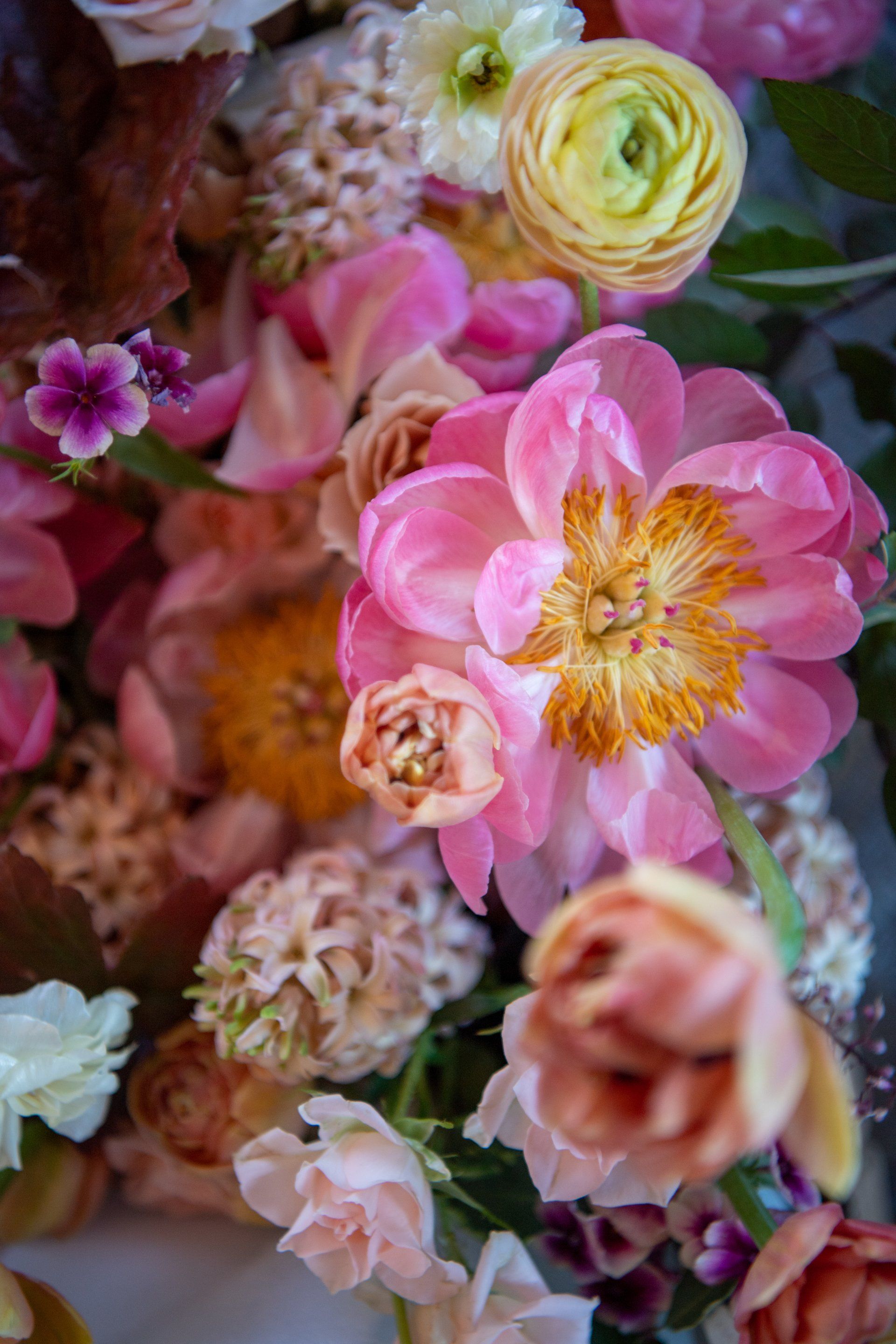 Bridal Glam
Angelo Juliano Salon and Bridal by Aga did an amazing job giving Monica the romantic summer glow look she wanted to achieve.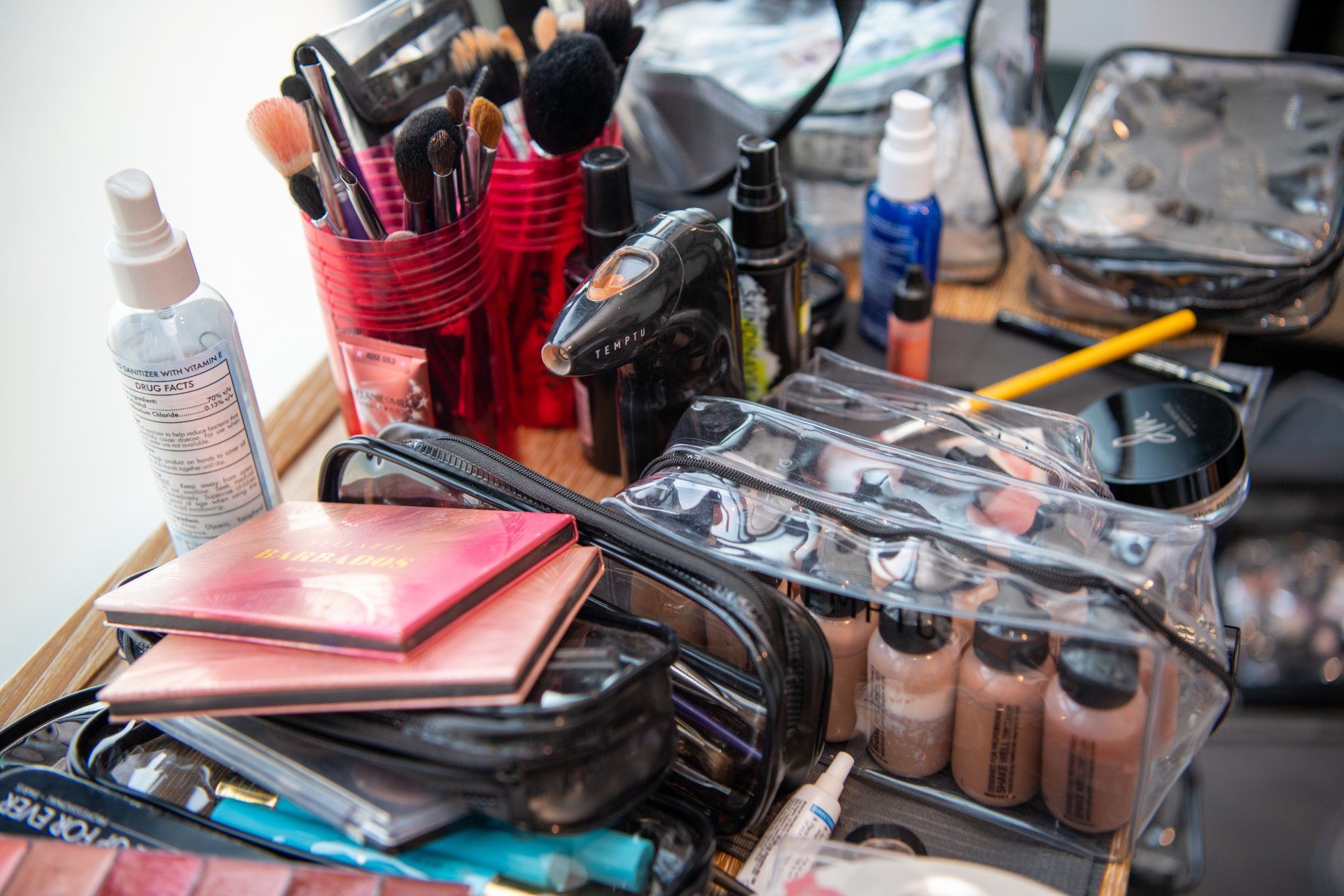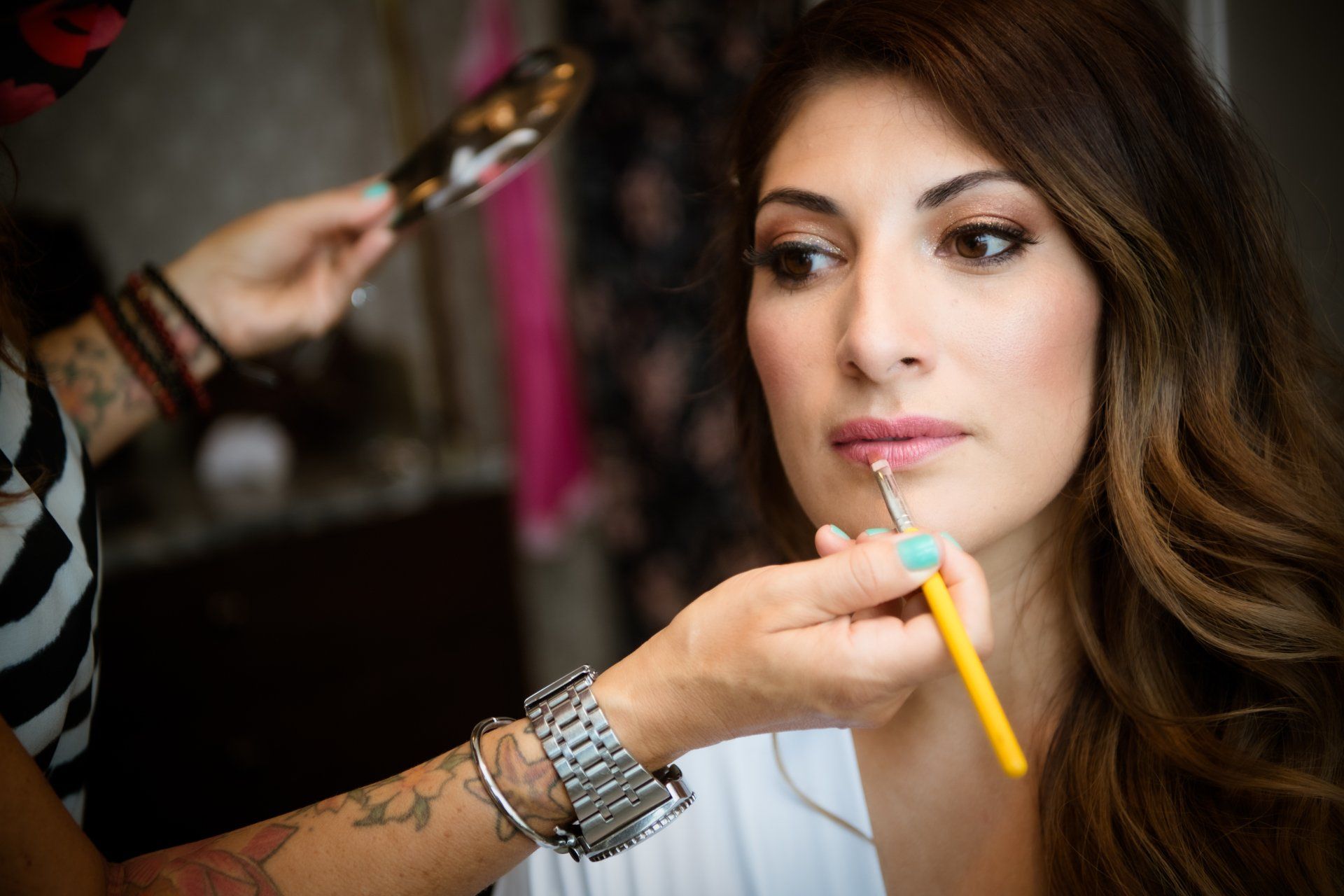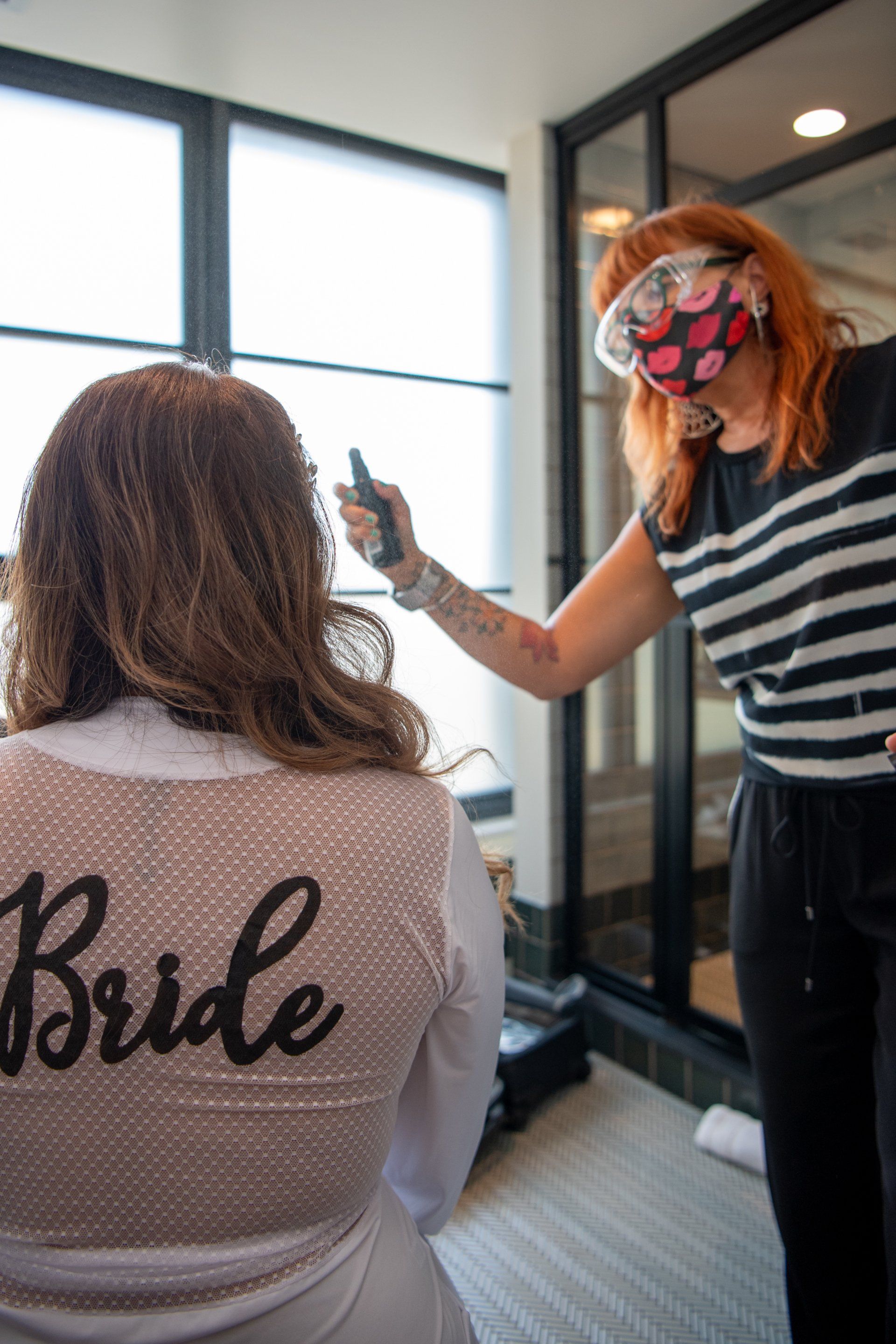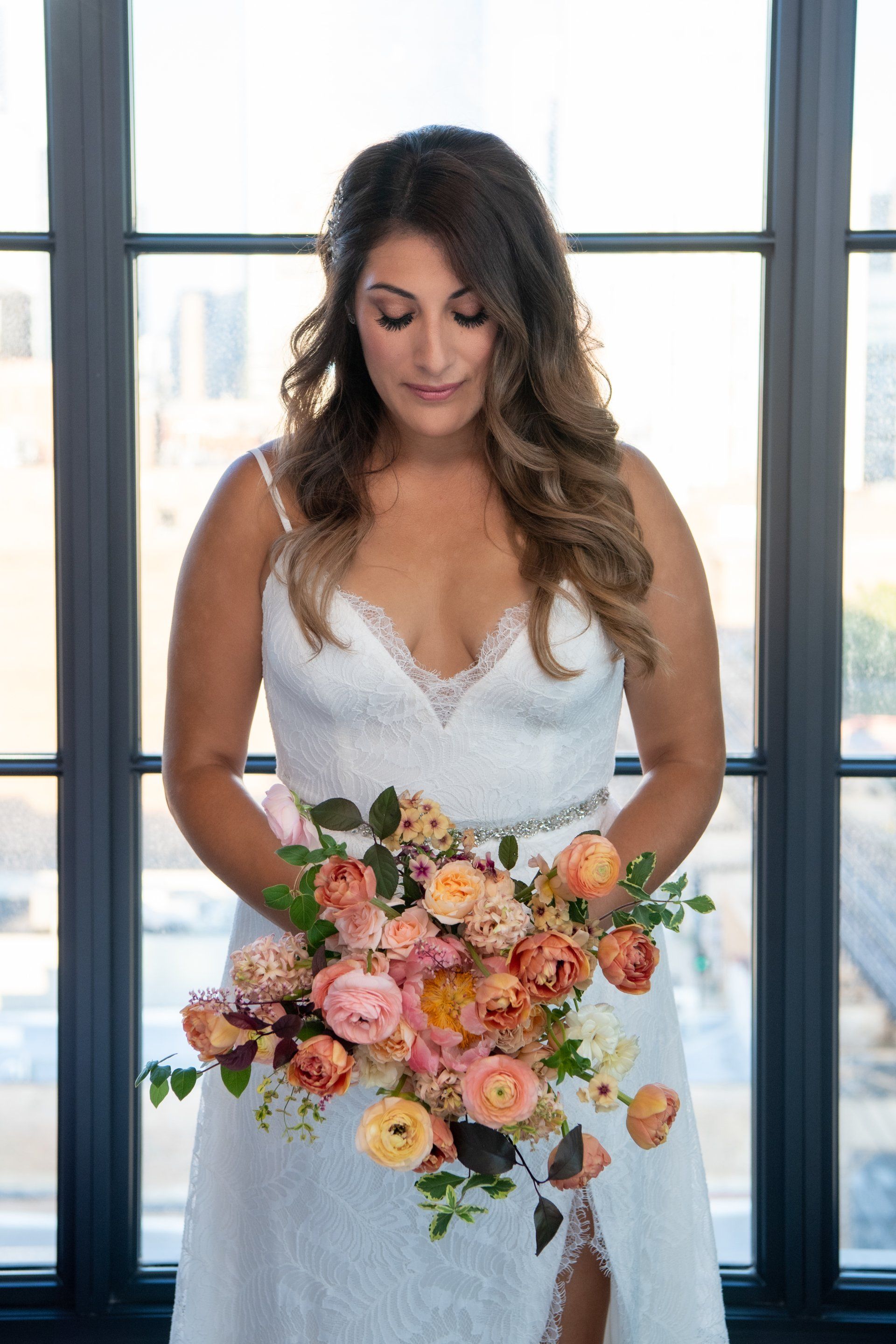 The Ceremony
As soon I as I picked up on Monica & David's vibe, I knew Room 1520 was their venue. It is such a raw and beautiful blank canvas and I knew it would make the most beautiful space for their elopement.
Monica wanted to elope but wanted all of the wedding traditions: walk down the aisle, cut the cake, music and a first look. It was more of a Hybrid Elopement and I loved it.

Monica walked down the aisle to The Bones by Kelsey & Caleb. The ceremony was beautifully done by Reverend Dave Angle and as a surprise to the Bride & Groom, Monica's best friend sent a special reading. P3 Events' PA, Caitlin held the camera so the Groom's parents could watch the whole thing.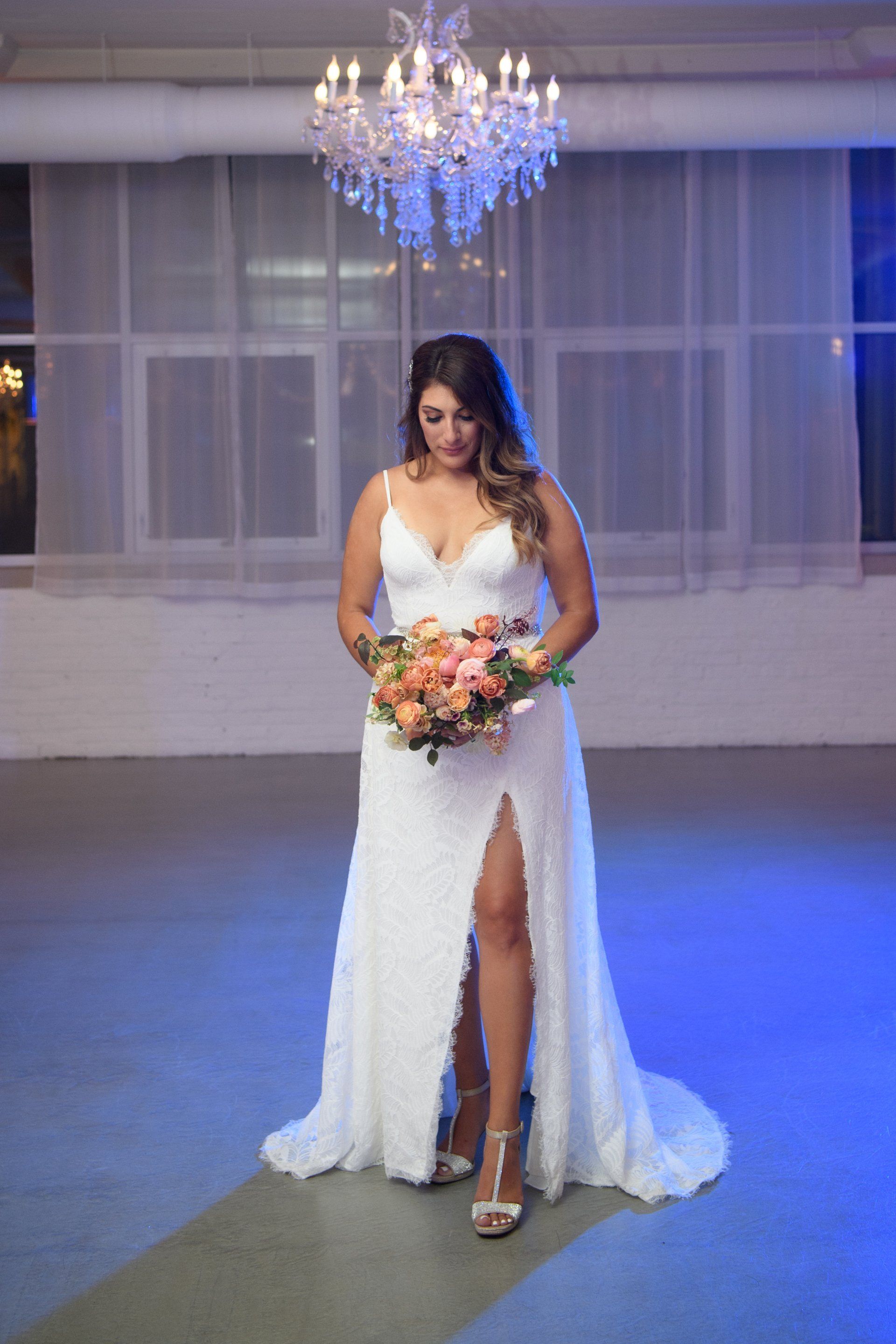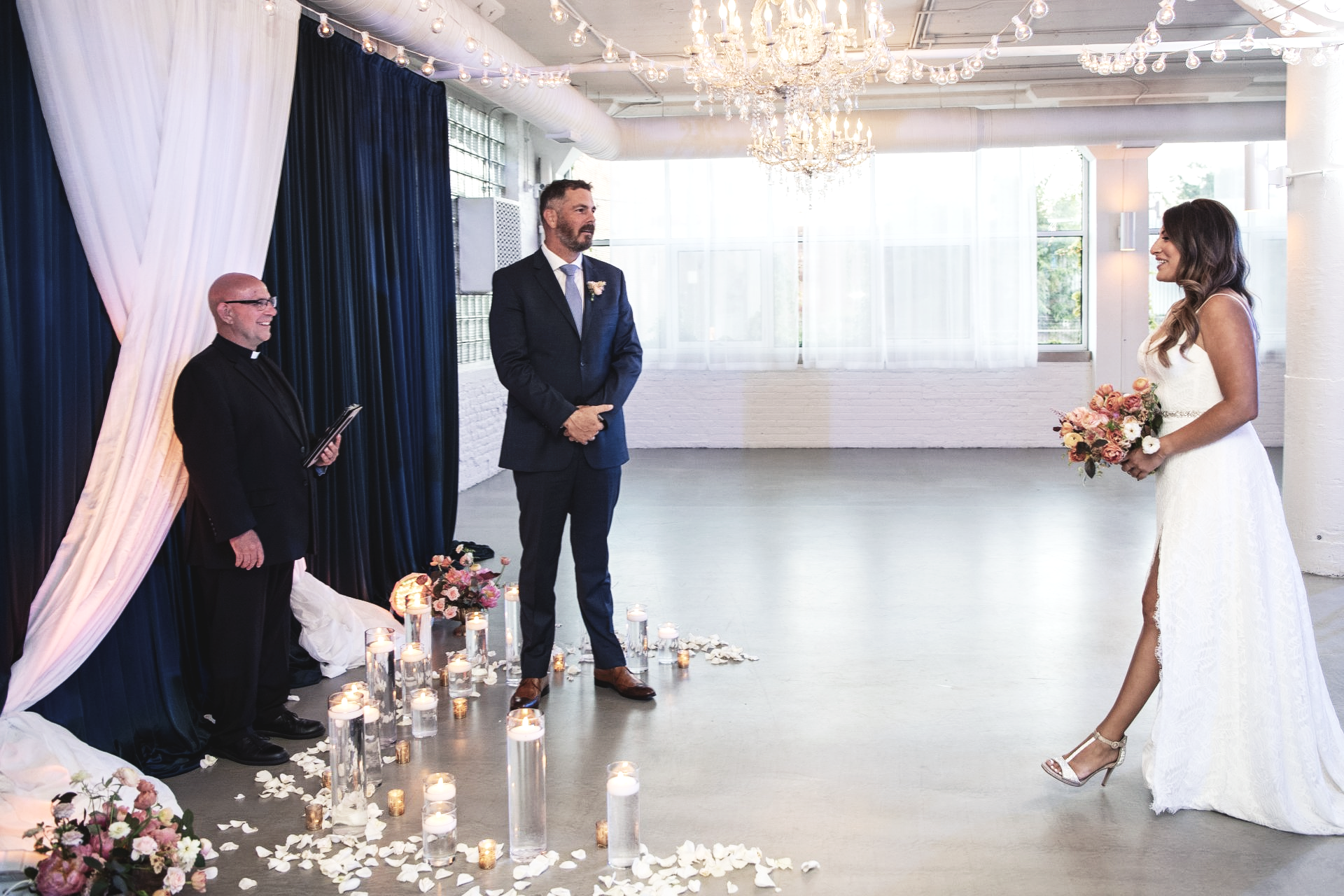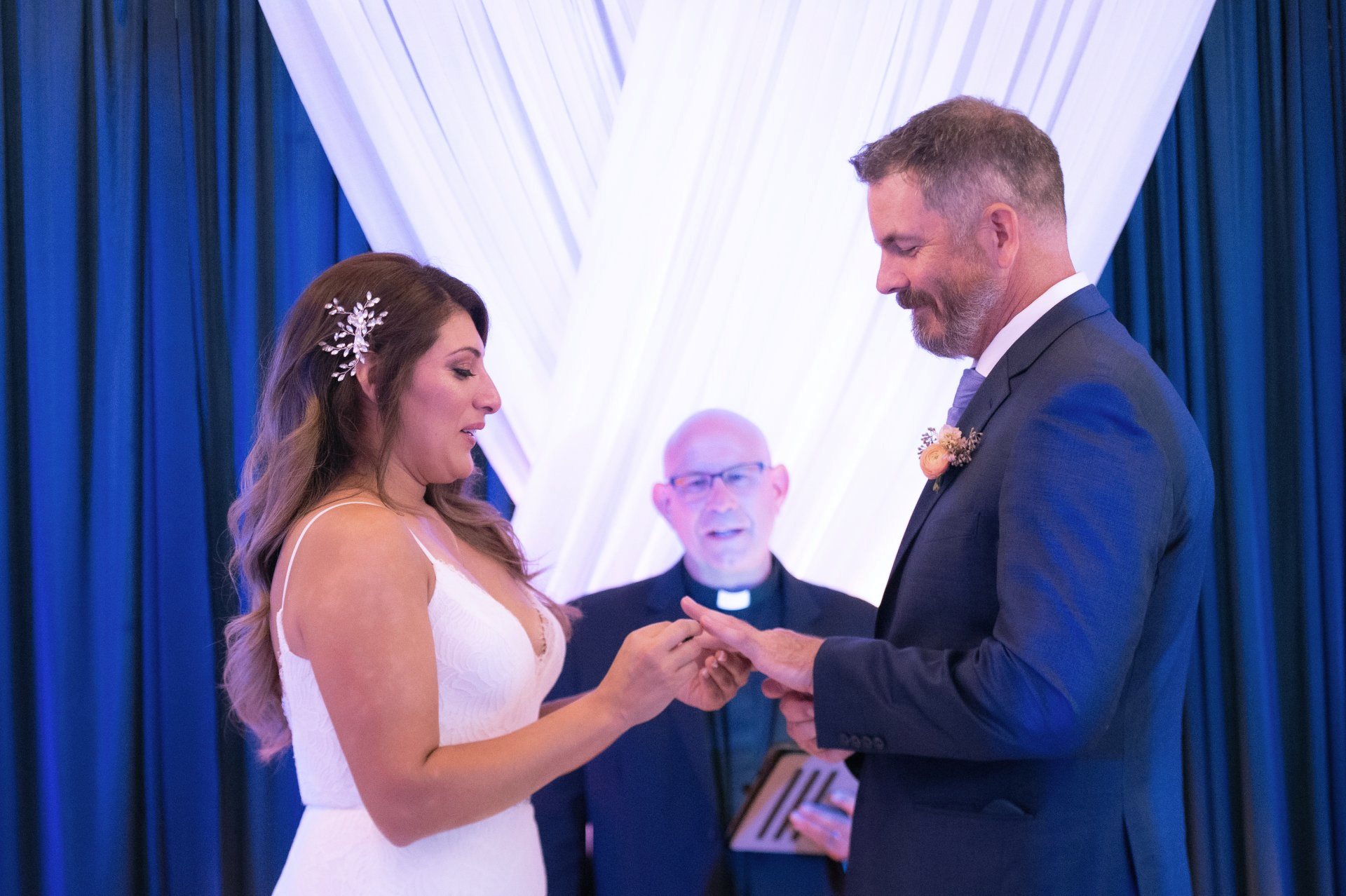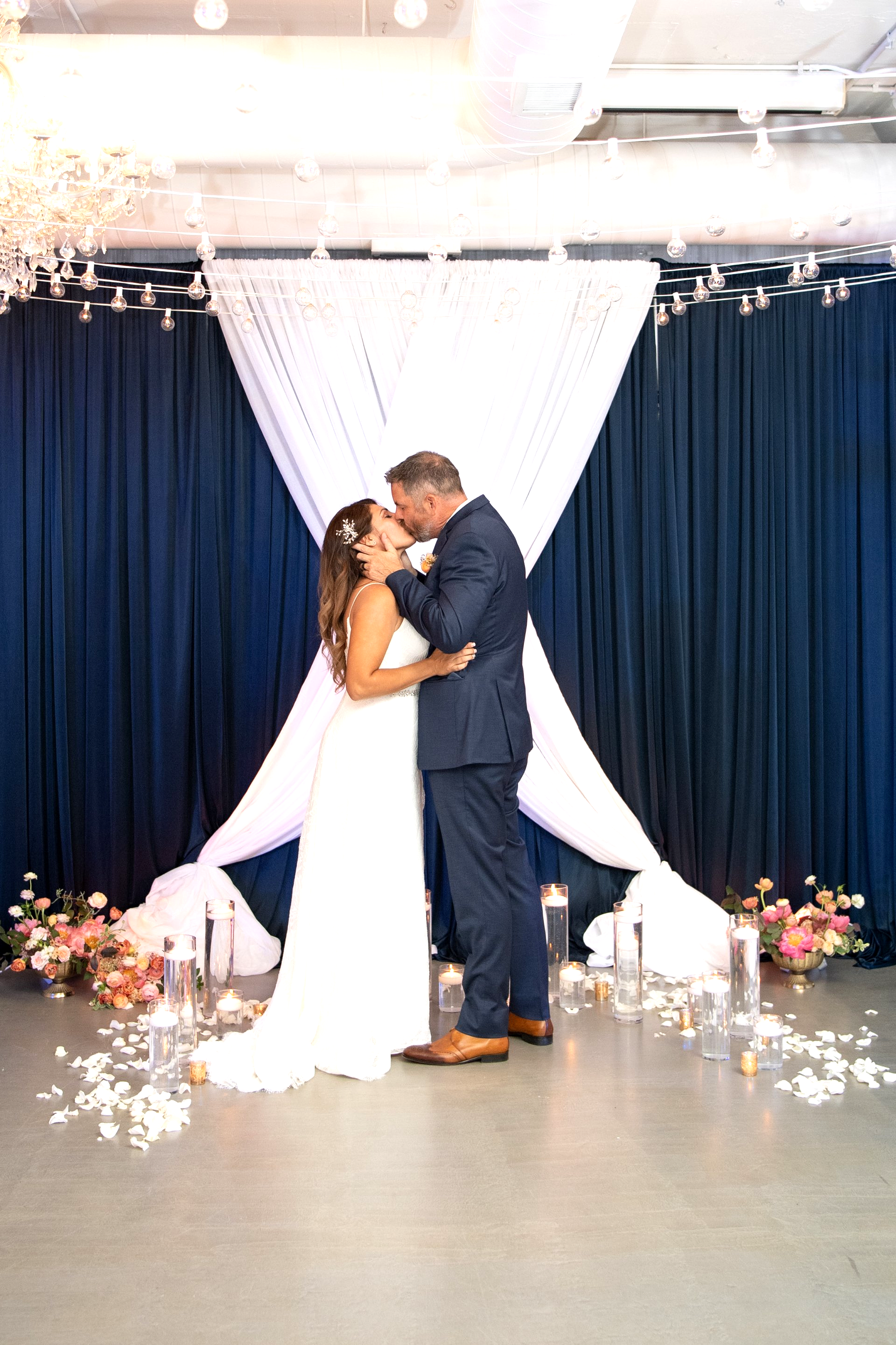 The Celebration
Monica and David shared their first slice directly after their first kiss. Toni Patisserie & Cafe created the prettiest and most delicious white cake soaked with raspberry syrup and filled with vanilla buttercream.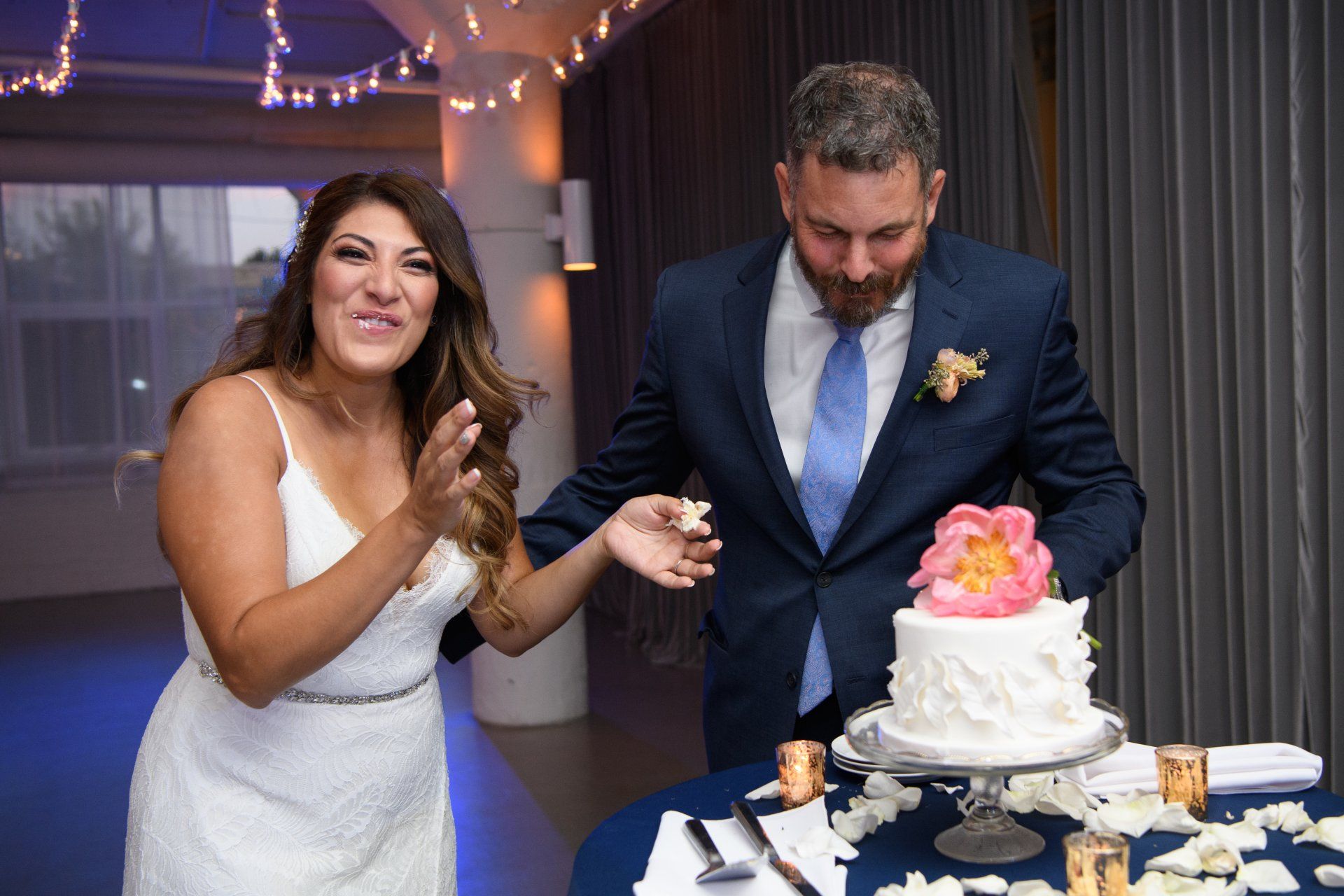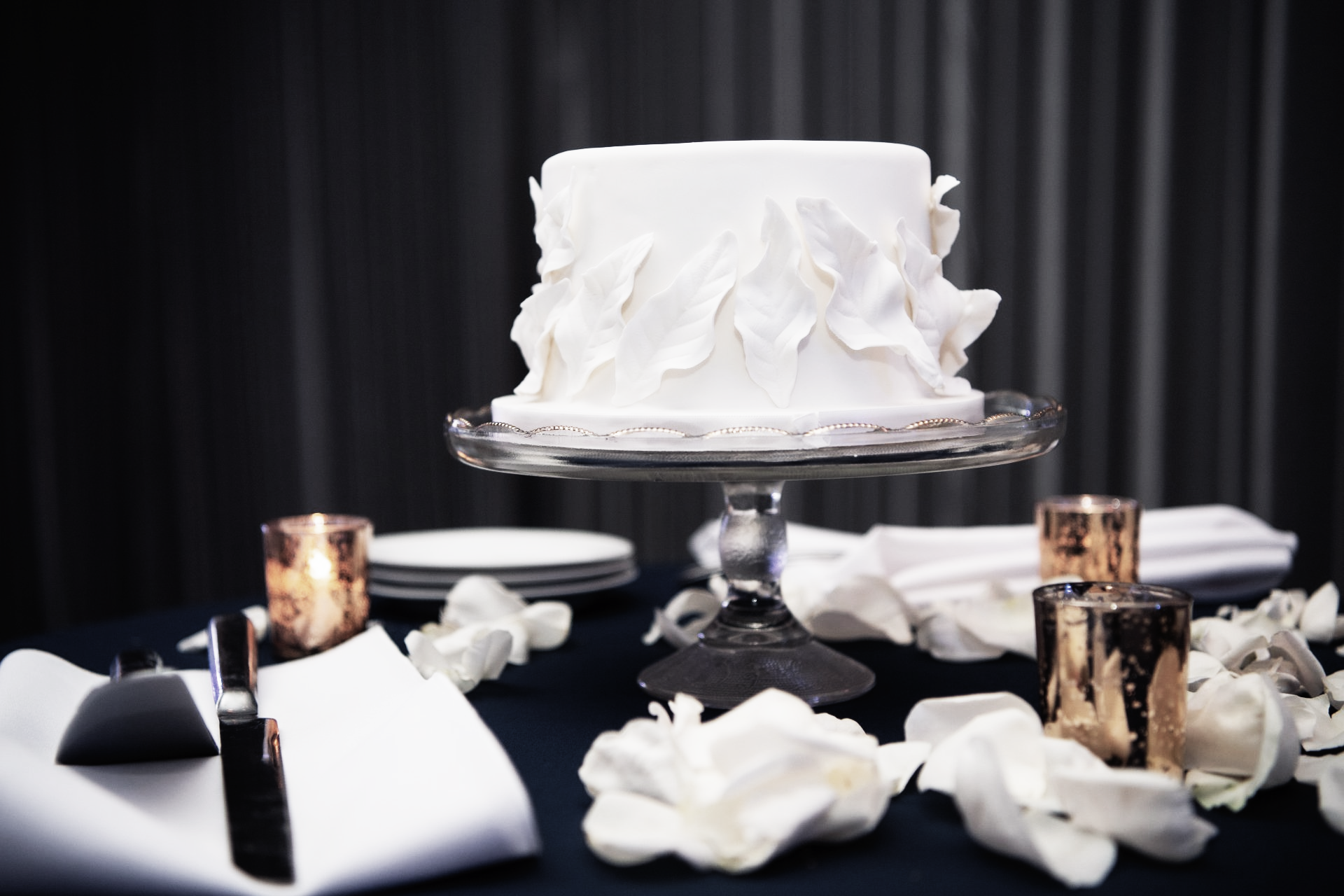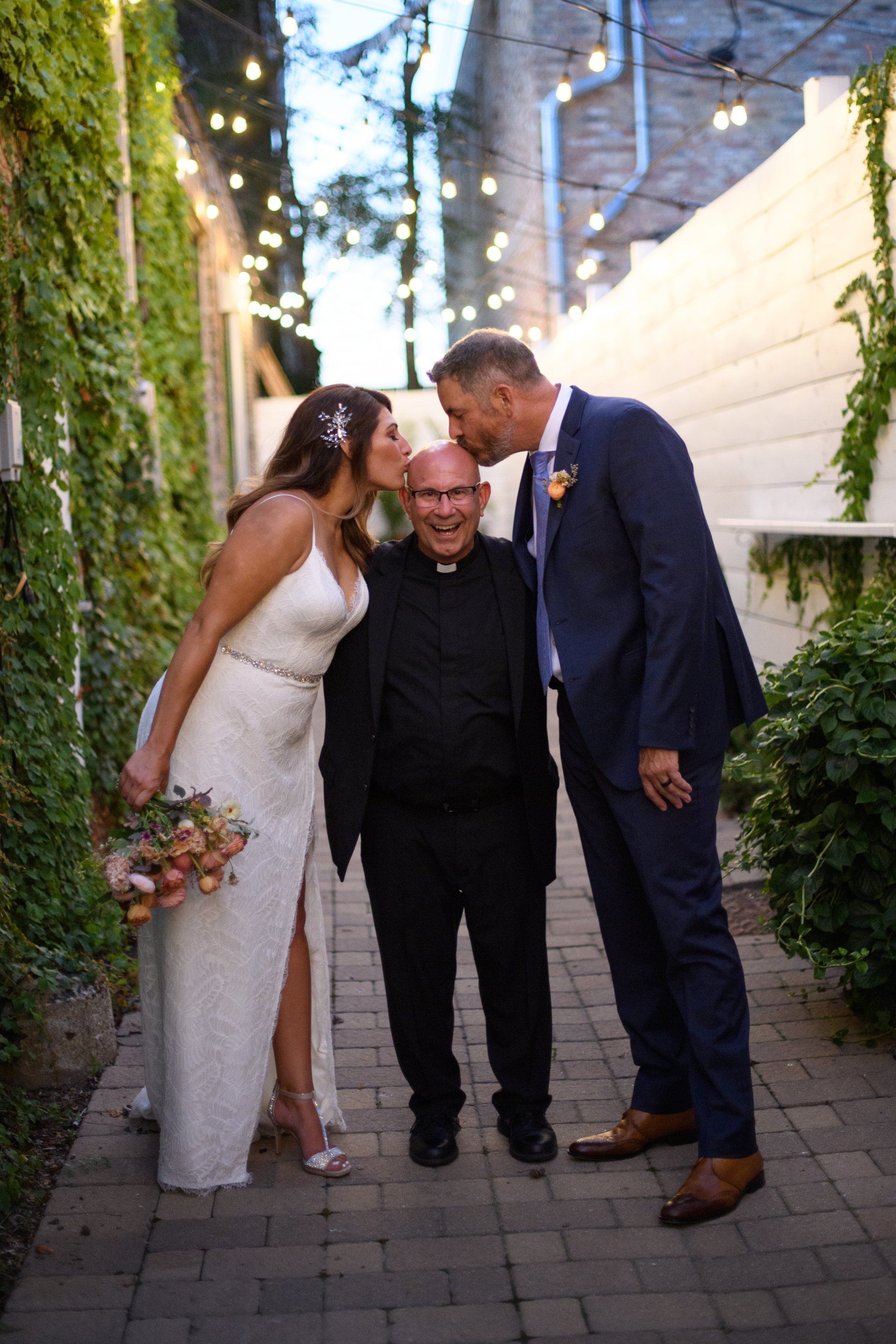 Walking in Love
After the cake cutting, Monica & David took to the streets with their Photographer, Abel Arciniega of Tequila Weddings. They walked around Fulton Market (getting used to their new city) and took the cutest pictures! Some of the staff from their hotel even got in on the fun.

Once they were done, they had a candlelight dinner for two in the private room at Cira. David is somewhat of a foodie and I knew Cira could deliver. Kathleen with the Boka Group was amazing and helped me prepare a Prix Fixe menu paired with their best wines and a whiskey flight waiting when the couple arrived.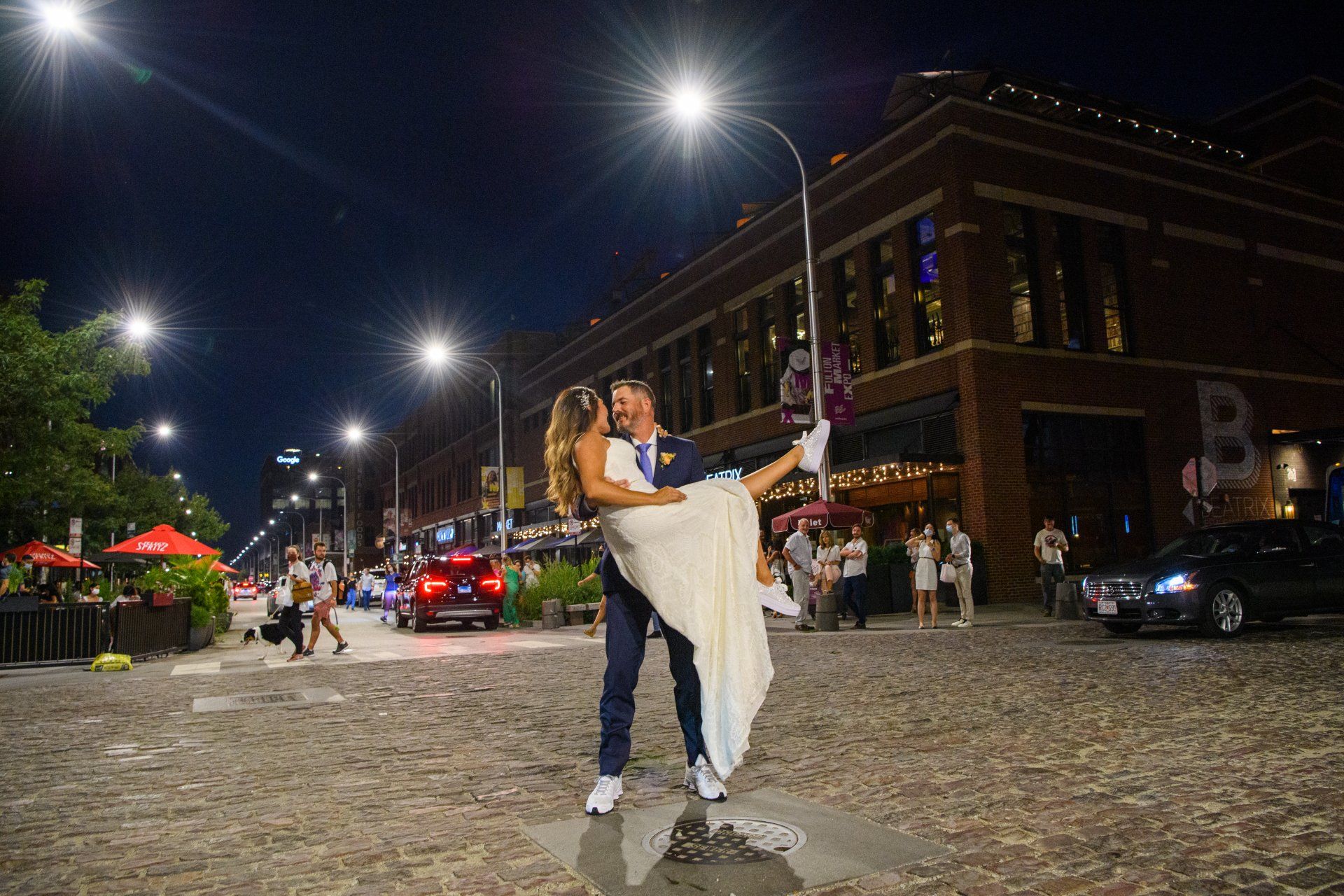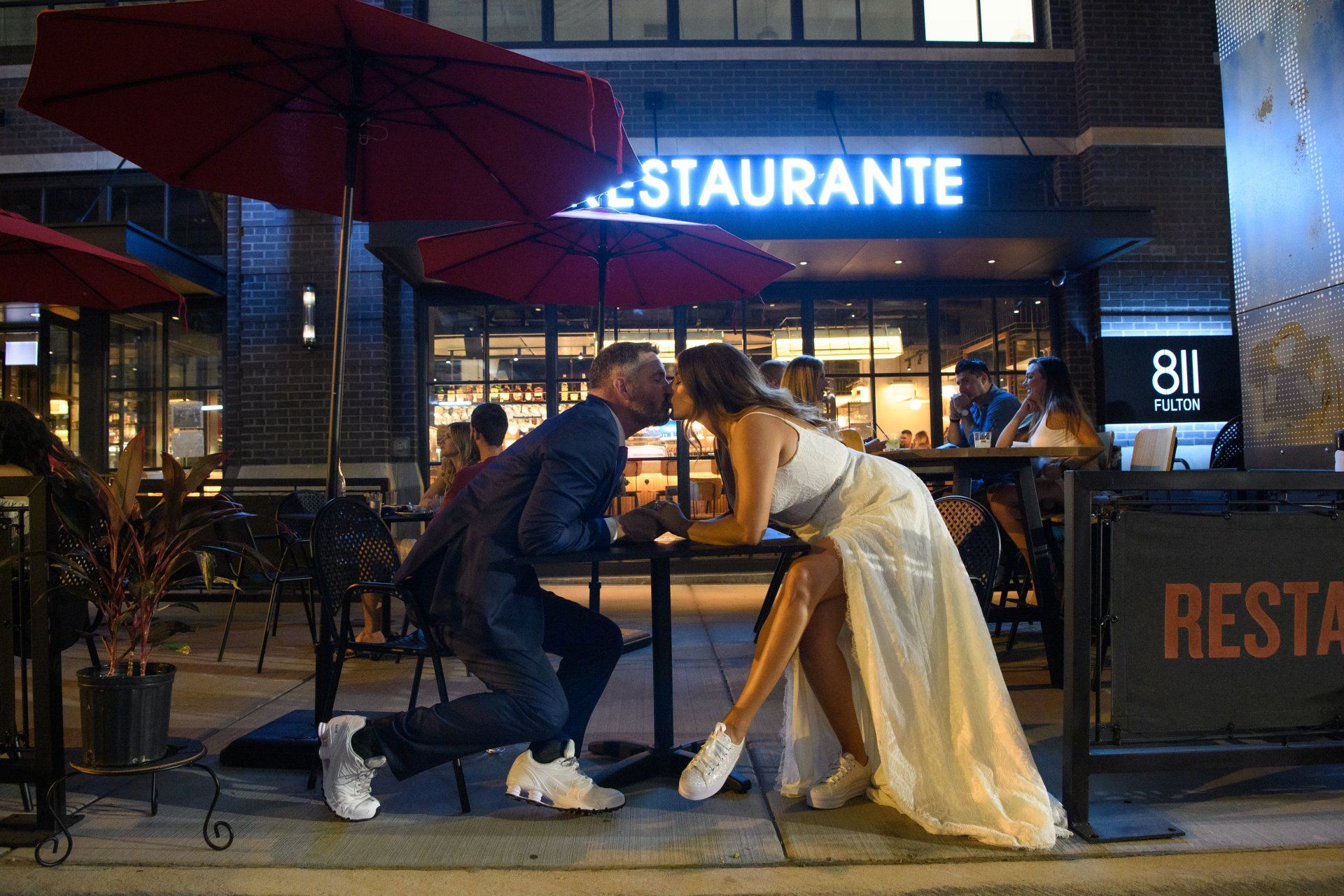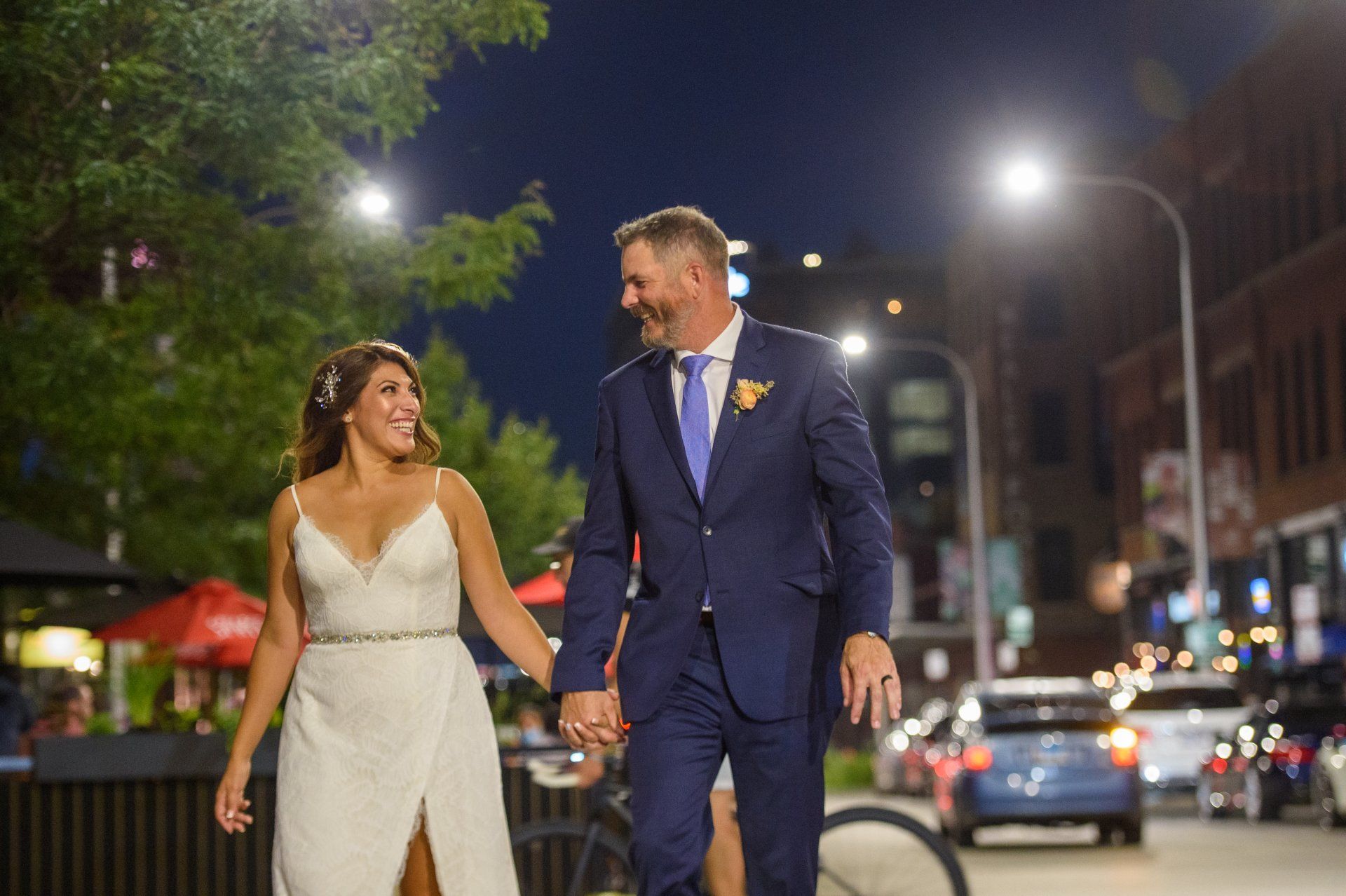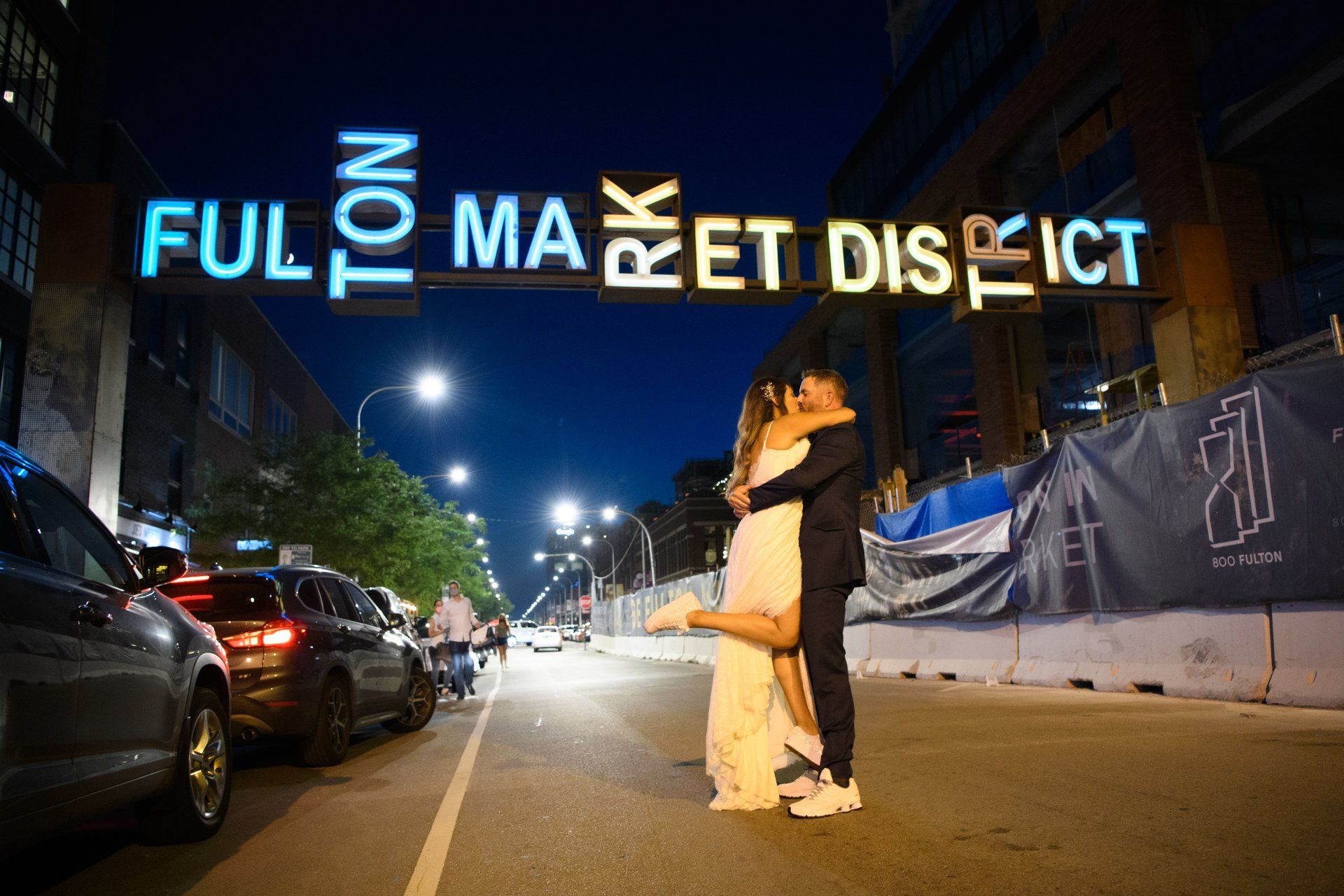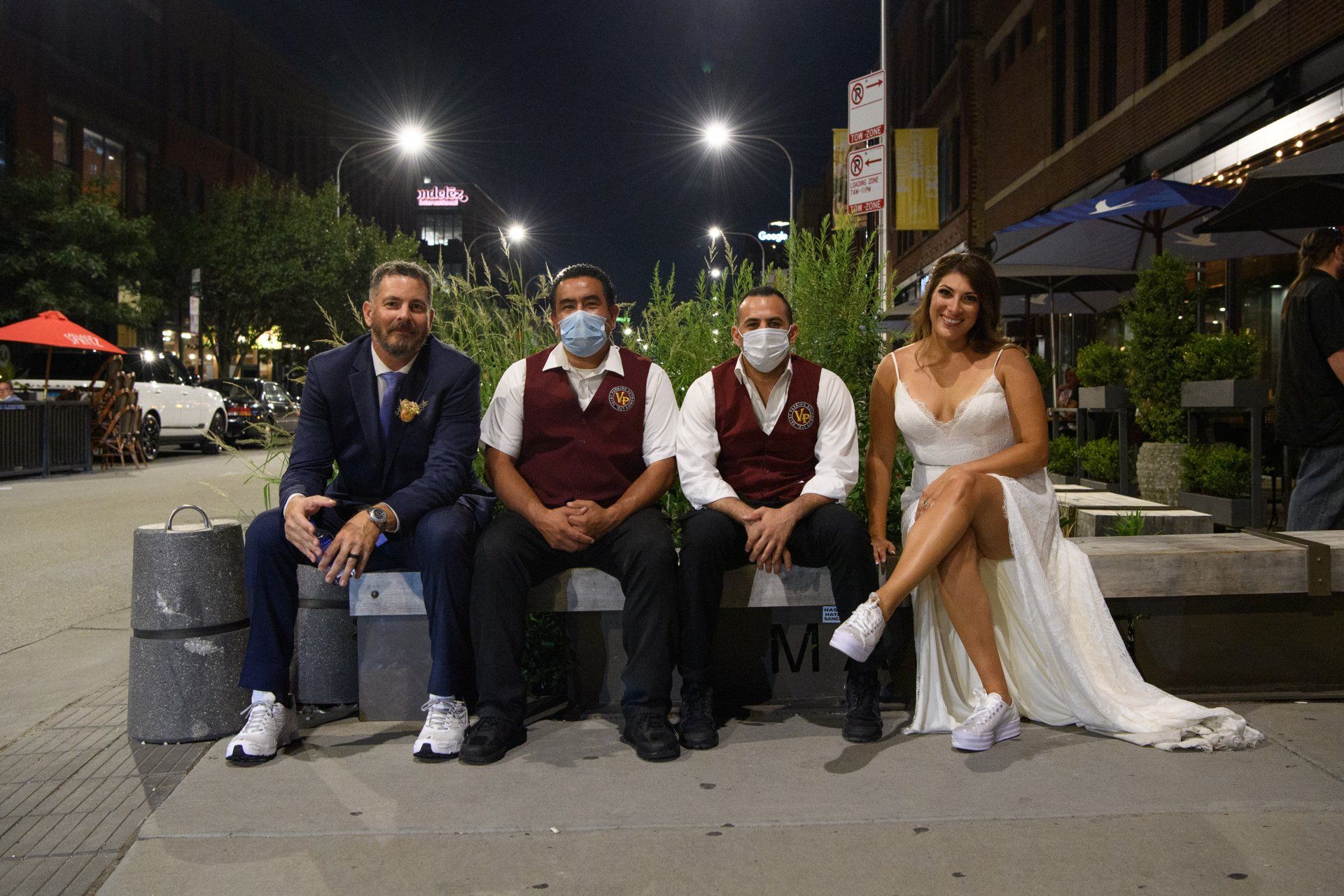 Ladies & Gentleman, The Dirks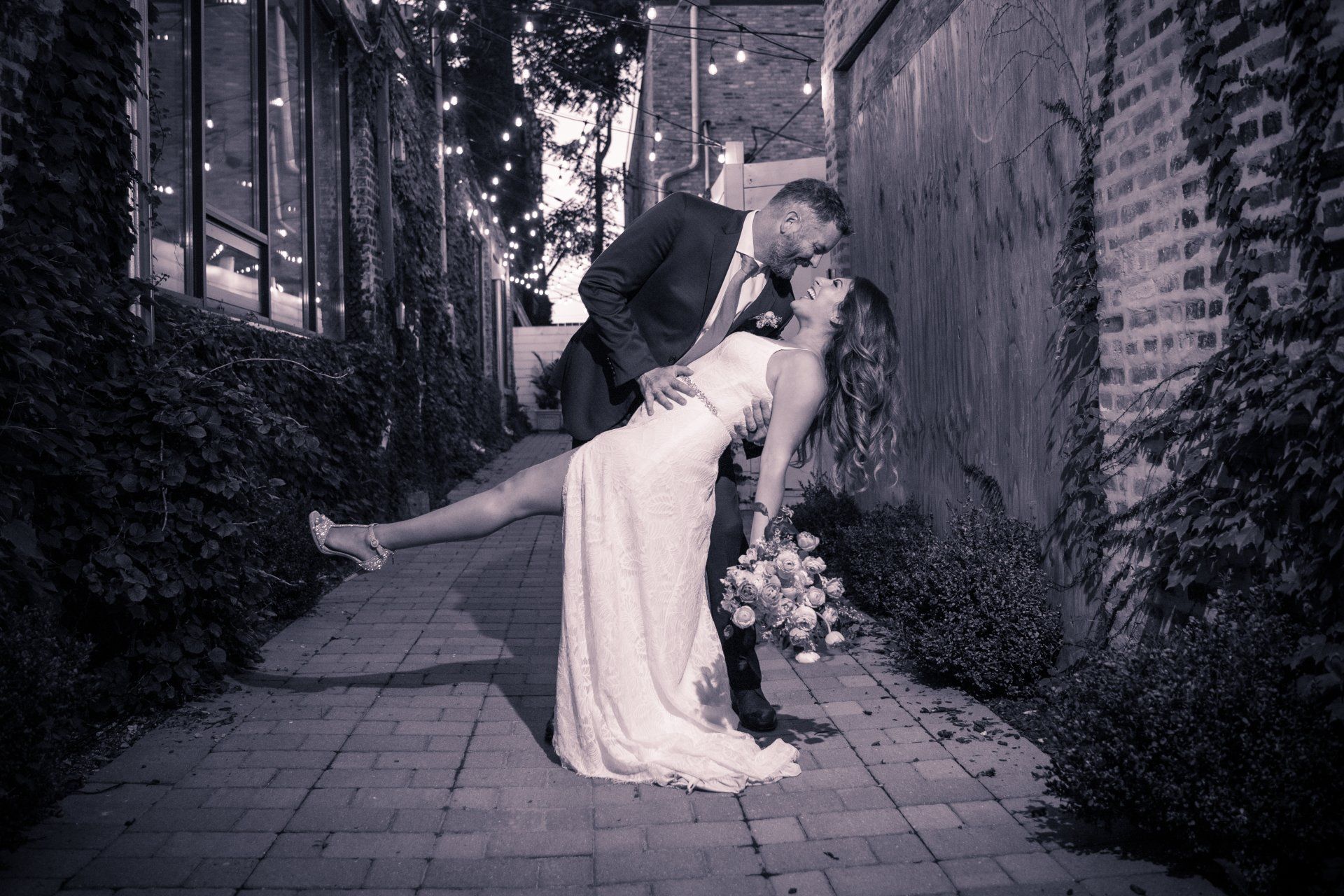 Even though it was only 3 days of planning, I loved every second of it. Monica was a dream bride and looked stunning. I appreciate all of the vendors that helped pull it all together.

Thank you again!

Planning, Styling, Day of Production,
Announcements, Lighting & Drapery @p3events
Photography @tequilaweddings
Venue @rm1520
Hotel @thehoxtonhotel
Flowers @splendorofeden
Hair Styling @Angelo.Juliano.Salon
Makeup Artist @bridalbyaga
Reverend @theweddingrev
Private Dining Experience @Cirachicago