Tired of the same old song suggestions? Me too! Take a look at a few playlist ideas for every type of couple!
When I was little I remember telling my Mom that "we [our generation] was going to have weird wedding songs," I think I was on to something before my time… Drop it Low may get YOU ready to dance but your grandma may have some questions. I am constantly reliving the 90s and early 2000's in my head on a daily basis, so these lists were pretty easy and really fun to make. ENJOY!!
The Getting Ready Playlist (For the Girls)
Let' Get it Started – P!nk
Say My Name – Destiny's Child
I'm Real – Jennifer Lopez
Wannabe – Spice Girls
No Scrubs – TLC
Absolutely (Story of a Girl) – Nine Days
It's Gonna Be Me – 'N Sync
Hit Me Baby One More Time – Britney Spears
Work Bitch- Britney Spears
Bitch- Meredith Brooks
Don't Speak- No Doubt
Hollerback Girl- Gwen Stefani
Man! I Feel Like a Woman- Shania Twain
Barbie Girl – Aqua
Let Me Blow Your Mind – Eve ft. Gwen Stefani
Always By My Baby – Mariah Carey
Let's Talk About Sex – Salt-N-Pepa
Doo Wop (That Thing)- Lauryn Hill
No More (Baby Im'a Do Right) = 3LW
Cheetah Sisters – The Cheetah Girls
Lucky- Britney Spears
Can't Fight the Moonlight- LeAnn Rimes
Teenage Dirtbag-Wheatus
C'est La Vie – B*Witched
Waiting for Tonight – Jennifer Lopez

The Getting Ready Playlist (For the Boys)
All Star- Smash Mouth
Ice Ice Baby – Vanilla Ice
The Real Slim Shady – Eminem
I Get Knocked Down- Chumbawamba
Pretty Fly For A White Guy – Offspring
Californication- Supernatural
Superman (It's Not Easy)
Kryptonite – 3 Doors Down
It's My Life – Bon Jovi
Who Let the Dogs Out? -Baha Men
Bent – Matchbox Twenty
Party Up (Up In Here) – DMX
With Arms Wide Open – Creed
Last Resort- Papa Roach
Smells Like Teen Spirit – Nirvana
Losing My Religion – R.E.M
Loser- Beck
Good Vibrations – Marky Mark & the Funky Bunch
Why Don't You Get a Job? The Offspring
Gangster's Paradise – Coolio
The Party Bus Pregame Playlist
Let's Get it Started – Black Eyed Peas
Everybody (Backstreet's Back) -Backstreet Boys
No Diggity- Blackstreet
Mambo No. 5- Lou Bega
Baby Got Back – Sir Mix-A-Lot
Living La Vida Loca – Ricky Martin
Stacy's Mom – Fountains of Wayne
Use Somebody – Kings of Leon
Hey Ya! – Outkast
Poker Face – Lady Gaga
Drop it like it's Hot – Snoop Dog
Paper Planes – MIA
Like a G6 – Far East Movement
Yeah- Usher
Shots- LMFAO
Songs for the Ceremony
Even better if you get a live musician or musicians to play these songs – tweaks the older guests out and the younger guests notice immediately! WAP sounds awesome play by violins LOL! Imagine the instrumental version of all of the songs below.
Arrival Songs – to set the mood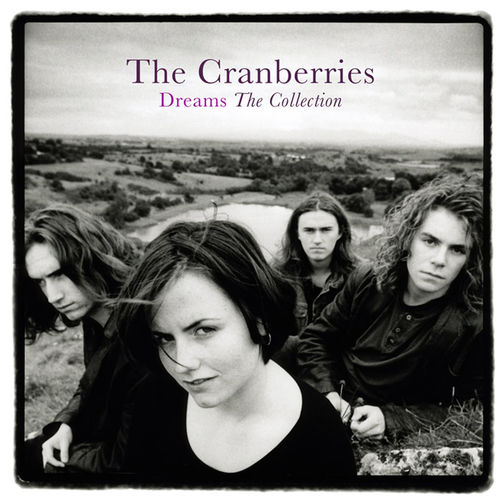 Love of a Lifetime – Firehouse
Bed of Roses – Bon Jovi
Don't Let Go (Love) – En Vogue
Only Wanna Be With You – Hootie & the Blowfish
My Heart Will Go On- Celine Dion
Angel of Mine – Monica
2 Become 1 – Spice Girls
Wonderwall – Oasis
I Swear – All-4-One
Can You Feel The Love Tonight -Elton John
Linger – The Cranberries
Processional Songs
Wedding Party
Fade into You – Mazzy Star
Can't Stop Loving You – Van Halen
Always – Bon Jovi
I'll Be There For You – The Rembrandts
Say You'll Be There – Spice Girls
Songs to get the Bride down the aisle
Halo – Beyonce
She Will Be Loved – Maroon 5
Make You Feel My Love – Adele
Love Story – Taylor Swift
Save the best for last – Vanessa Williams
First Kiss & Recessional Song Choices
This Kiss – Faith Hill
Bittersweet Symphony – The Verve (from Cruel Intentions)
You're Still The One – Shania Twain
Kiss Me – Sixpence None the Richer (from She's All That)
It's All Coming Back to Me Now – Celine Dion
Mr. Jones – Counting Crows
Good Riddance
My Love is Your Love – Whitney Houston
Amber- 311
A Moment Like This – Kelly Clarkson

The Cocktail Hour Playlist
Two Princes – Spin Doctors
Remember the Time – Michael Jackson
Criminal – Fiona Apple
She's so High – Tal Bacman
Gone Till November – Wyclef Jean
Back & Forth – Aaliyah
The Boy is Mine – Brandy & Monica
Groove is in the Heart – Deee-Lite
MMMBop – Hanson
I'm So Into You – Tamia
Getting Jiggy with It – Will Smith
Got 5 on It – Michael Marshall
Real Love – Mary J. Blige
Motownphilly- Boys II Men
Ghetto Superstar – Pras & Old Dirty Bastard
Miami – Will Smith
That's How I Beat Shaq – Aaron Carter

The Reception Playlist
Entrance Songs
This Is How We Do It – Montell Jordan
Jump – Kris Kross
Insane in the Brain – Cypress Hill
Everlong – Foo Fighters
Here Comes the Hot-stepper – Ini Kamoze
I Got 5 On it – Luniz
Real Love – Mary J. Blige
Can't Nobody Hold Me Down- Diddy & Mase
Get Your Freak On – Missy Elliot
So Fresh, So Clean – Outkast
O.P.P -Naughty by Nature
Breath – Fabulous
Always On Time – Ja Rule & Ashanti
Hollaback Girl – Gwen Stefani
Clique – Kanye, JAY-Z, Big Sean
All The Special Dances & things
First Dance Songs
I Turn To You – Christina Aguilera
Because You Loved Me – Falling into You
You've Got A Friend in Me – Toy Story
You'll Be In My Heart – Tarzan
I'll Stand By You – Last of the Independents
Daddy – Beyonce
A Song for Mama – Boys II Men
Angel of Mine – Monica
2 Become 1 – Spice Girls
I'll Be – Edwin MCCain
As Long As You Love Me – Backstreet Boys
I Don't Want to Miss a Thing – Aerosmith
No Ordinary Love – Sade
This I Promise You – 'N SYNC
Linger – The Cranberries
When a Man Loves A Woman – Percy Sledge
You Were Meant For Me- Jewel
Something About The Way You Look Tonight – Elton John
I'll Be- Edwin McCain
All My Life- K-Ci & JoJo
Songs to Open the Dance Floor
Let's get it started – Black Eyed Peas
My Name Is – Eminem
C'est La Vie – B*witched
Gettin Jiggy with It- Will Smith
I Got A Feeling – Black Eyed Peas
Get the party started – P!NK
Rock Your Body – Justin Timberlake
Lady Marmalade – Christina Aguilera, Lil Kim, Mya & P!NK
Hot in Here – Nelly
Lose Yourself – Eminem
You Got the Love – Florence + the Machine
Ignition – R. Kelly
We Fly High – Jim Jones
This Is Why I'm Hot – MiMS

Dance Party
I'll Stand By You – The Pretenders
End of the Road – Boys II Men
Groove is in the Heart – Deee -Lite
I Swear – All-4-One
Buttons – The Pussycat Dolls
Party in USA – Miley Cyrus
Don't Stop The Music – Rihanna
Tik ToK – Ke$ha
Hey Ya! – Outkast
Wannabe – Spice Girls
Tubthumping – Chumbawamba
Crank That – Soulja Boy
All Summer Long – Kid Rock
What's My Age Again – Blink 182
99 Problems – Jay-Z
Yeah! – Usher
Like a G6- Far East Movement
Shots – LMFAO
The Sign – Ace of Base
Waiting for Tonight – J. LO
Miami – Will Smith
Mambo # 5 – Lou Bega
End of the Night and Last Call Songs
Last Call – Midi Mafia
Yellow – Coldplay
Closing Time – Semisonic
Friends in low places – Garth Brooks
Don't Stop Believing – Journey (technically,
not the 90's but Laguna Beach revived it)
I Don't Want to wait – Paula Cole
That was FUN! And now I feel like making a playlist and burning some CDs (IYKYK)!
Thanks for reading!
xoxo, P3