Love is Love…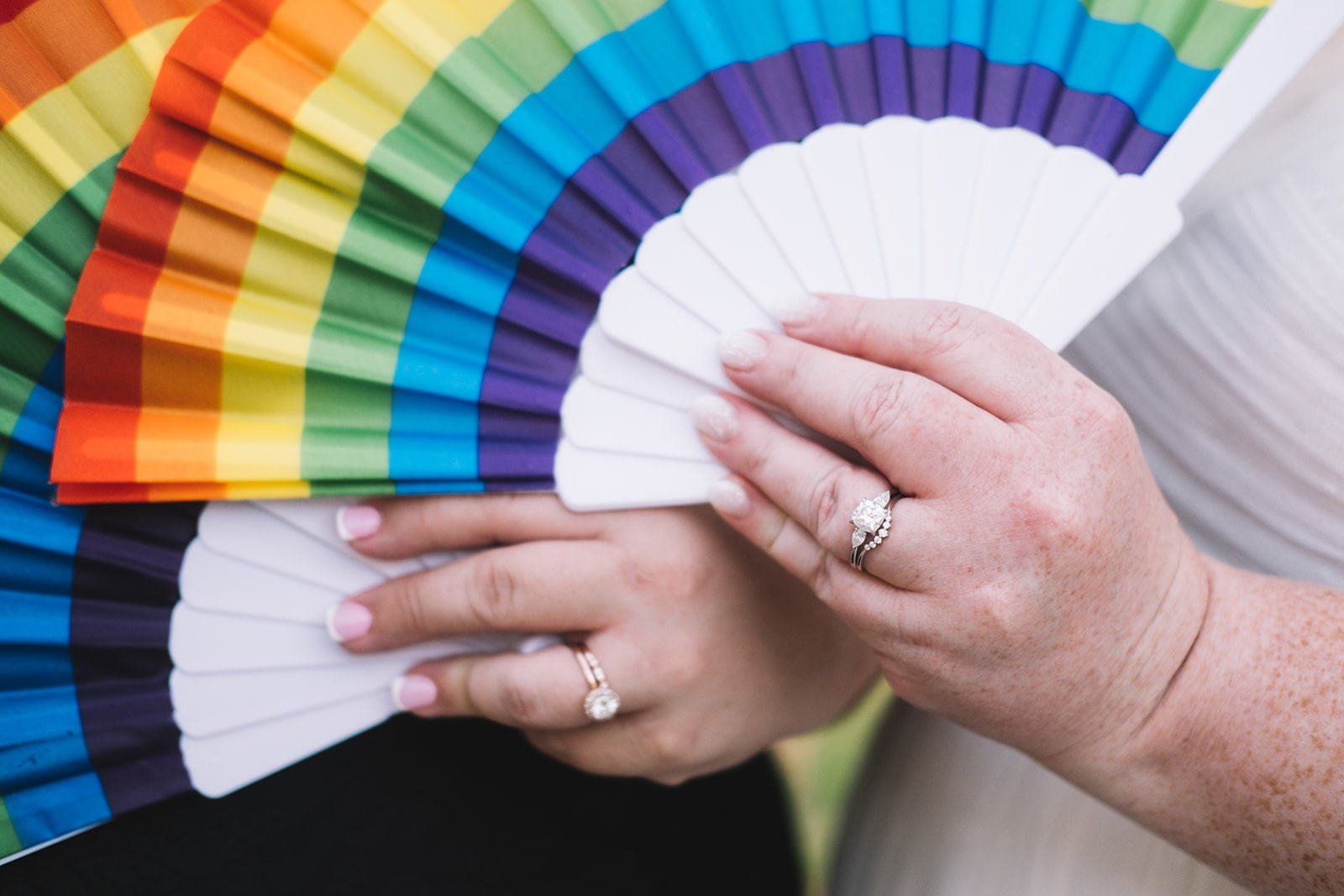 I met Kristi & Heather on Instagram. I was thrilled after hearing about their huge blended family and that they wanted to do Midsummer Night's Dream vibe to go along with their Summer Solstice Date (June 20th). 
They had originally planned to do a larger ceremony in the mountains but because of Covid, had to scale back on the guest count. We planned to have their intimate ceremony at The Desert Cottage in Henderson. The guests that couldn't attend were invited to logon via Zoom meeting room. 
The ladies were easy to plan for and a blast to work with. We incorporated their favorites & custom items they had purchased for their original wedding. 
The Ceremony
Kristi made her way around the corner and stopped at the entrance as "Can't Help Falling in Love with You" played softly throughout The Cottage. Just as "take my hand, take my whole life too" Heather linked hands with Kristi and made their way down the aisle together. After a beautiful ceremony, produced by their close family friend, their children were invited to come up and take part in the Knot Ritual, a tradition that was honored during Commitment Ceremonies when same sex couples weren't legally allowed to get married. Kristi & Heather wanted to incorporate that beautiful tradition into their wedding ceremony and it was amazing to watch. As they had their first kiss as Wife & Wife, All You Need is Love, played in the background.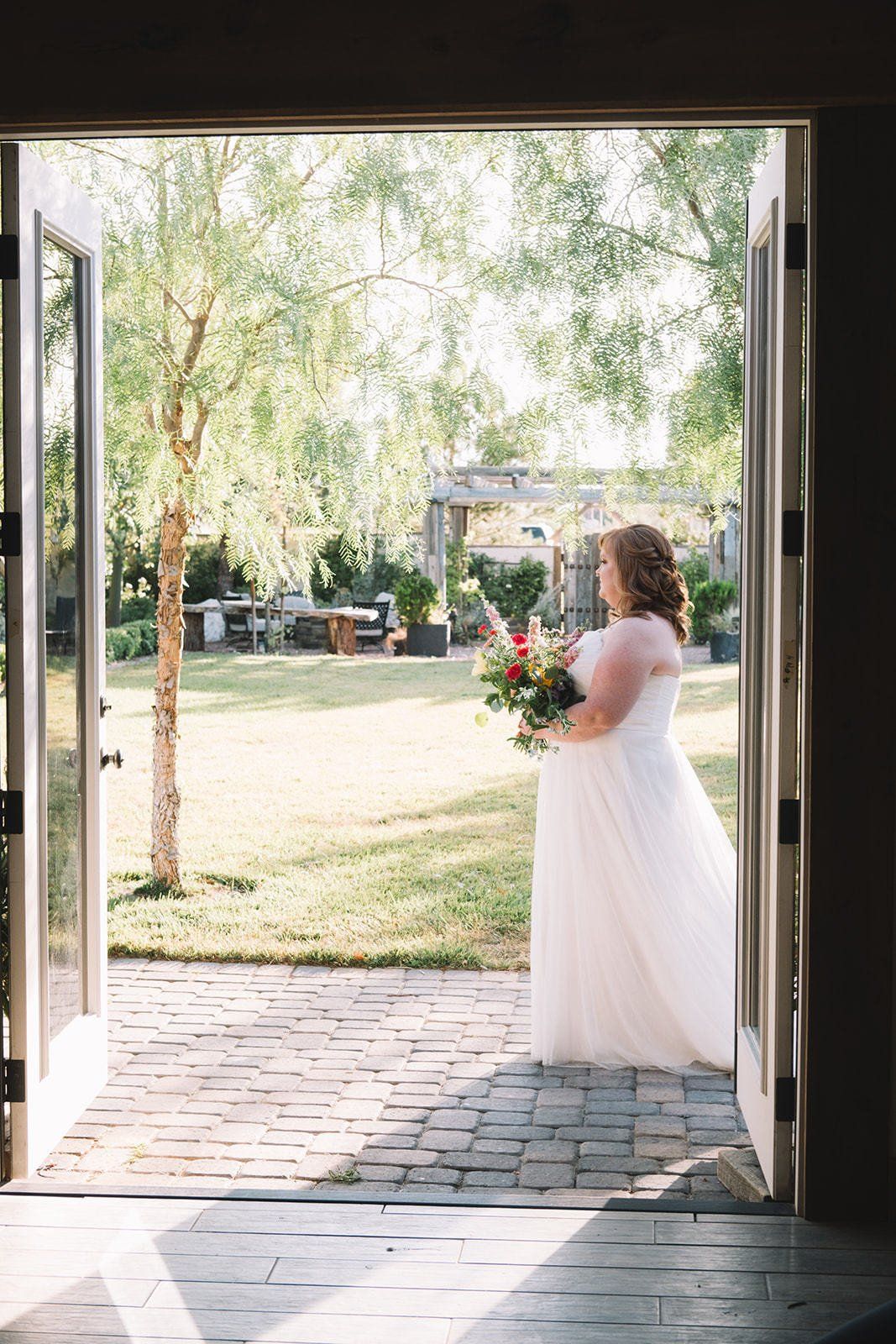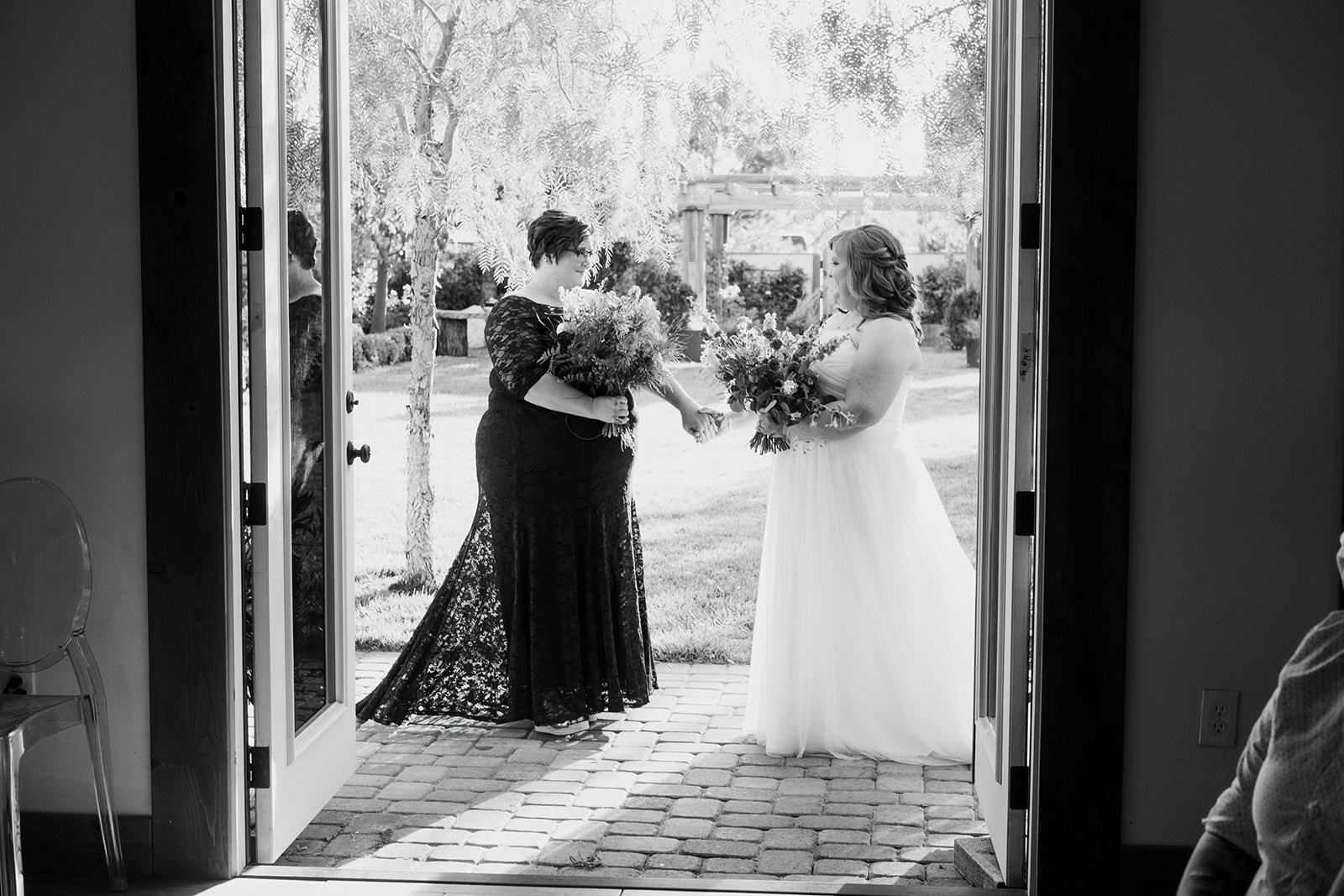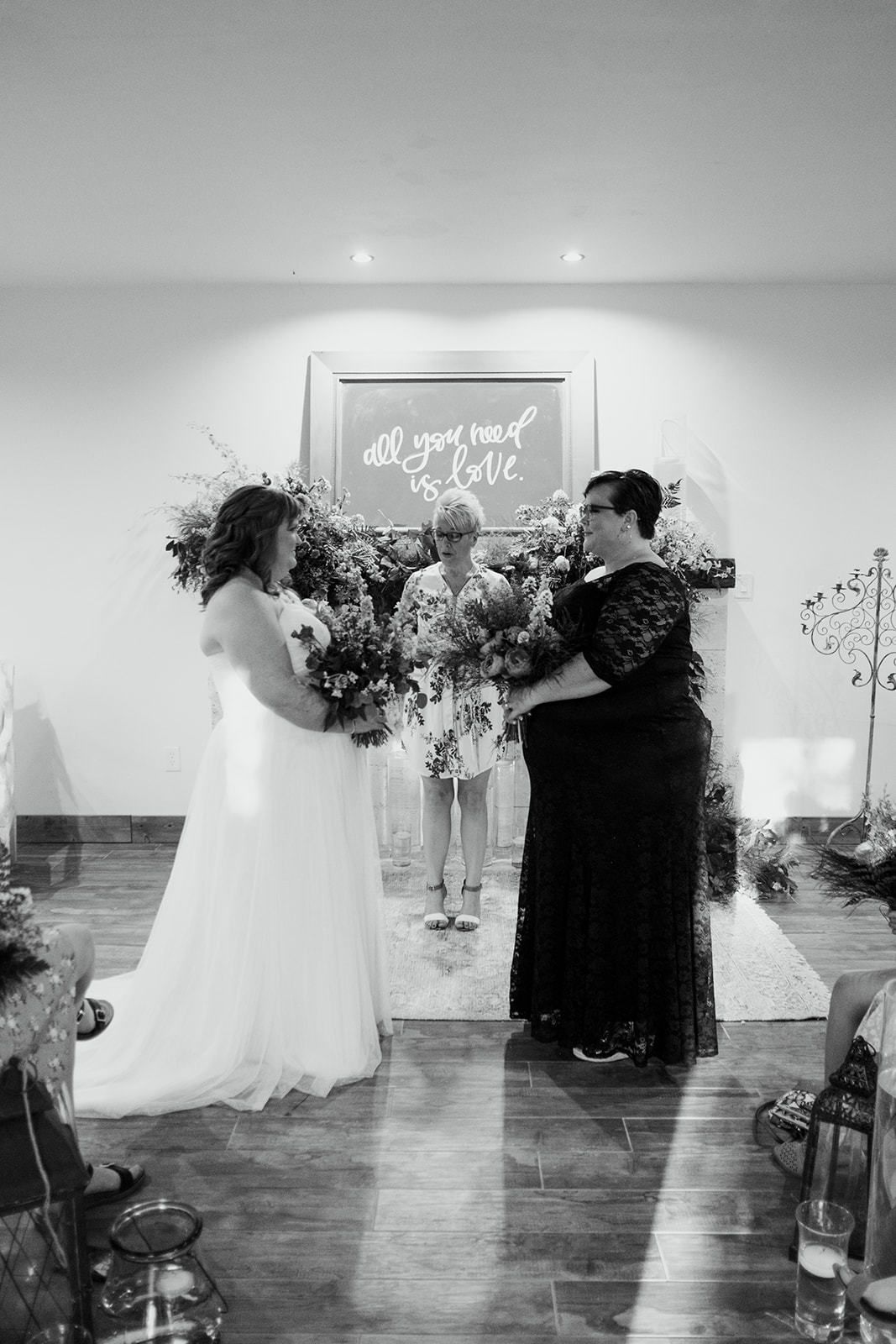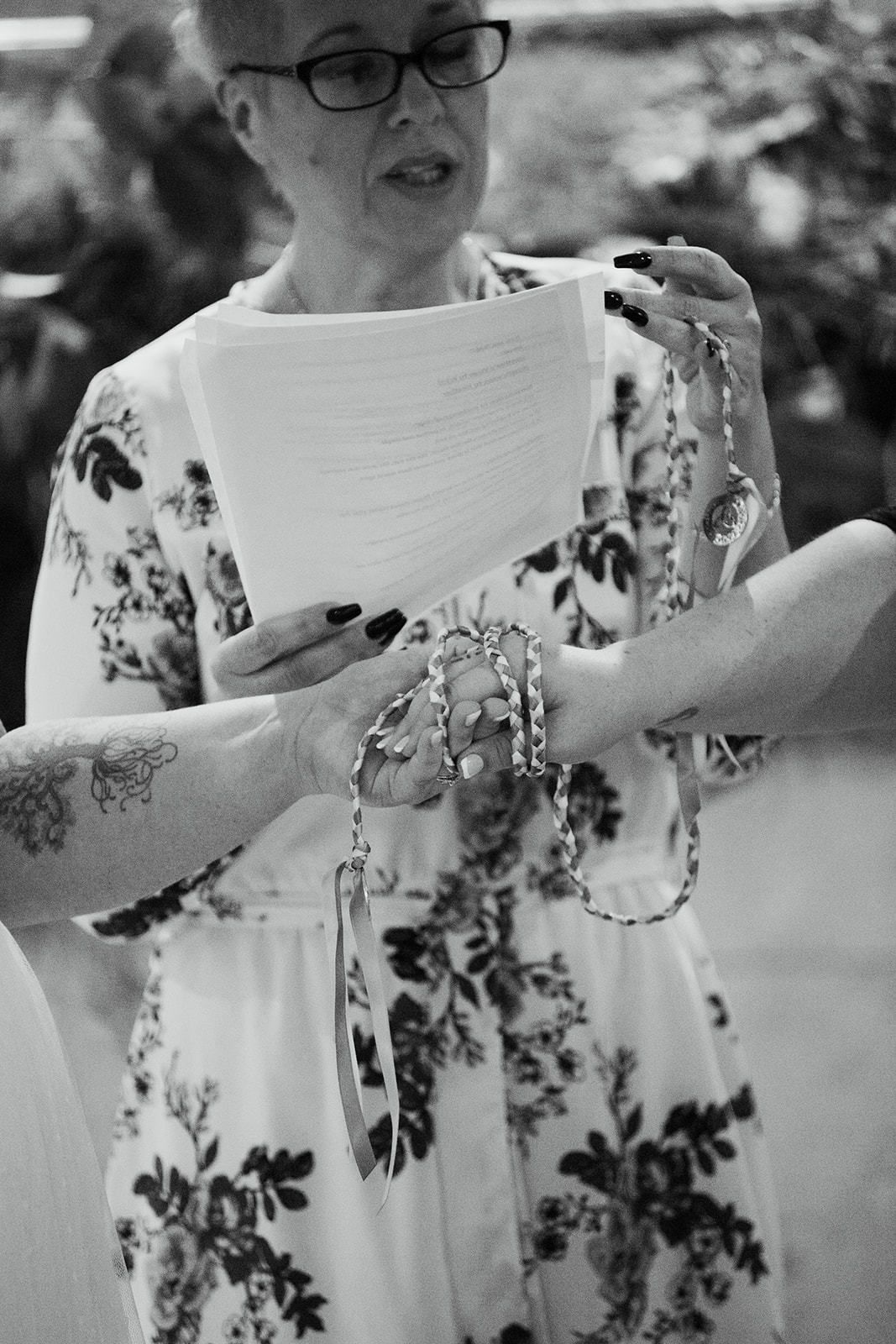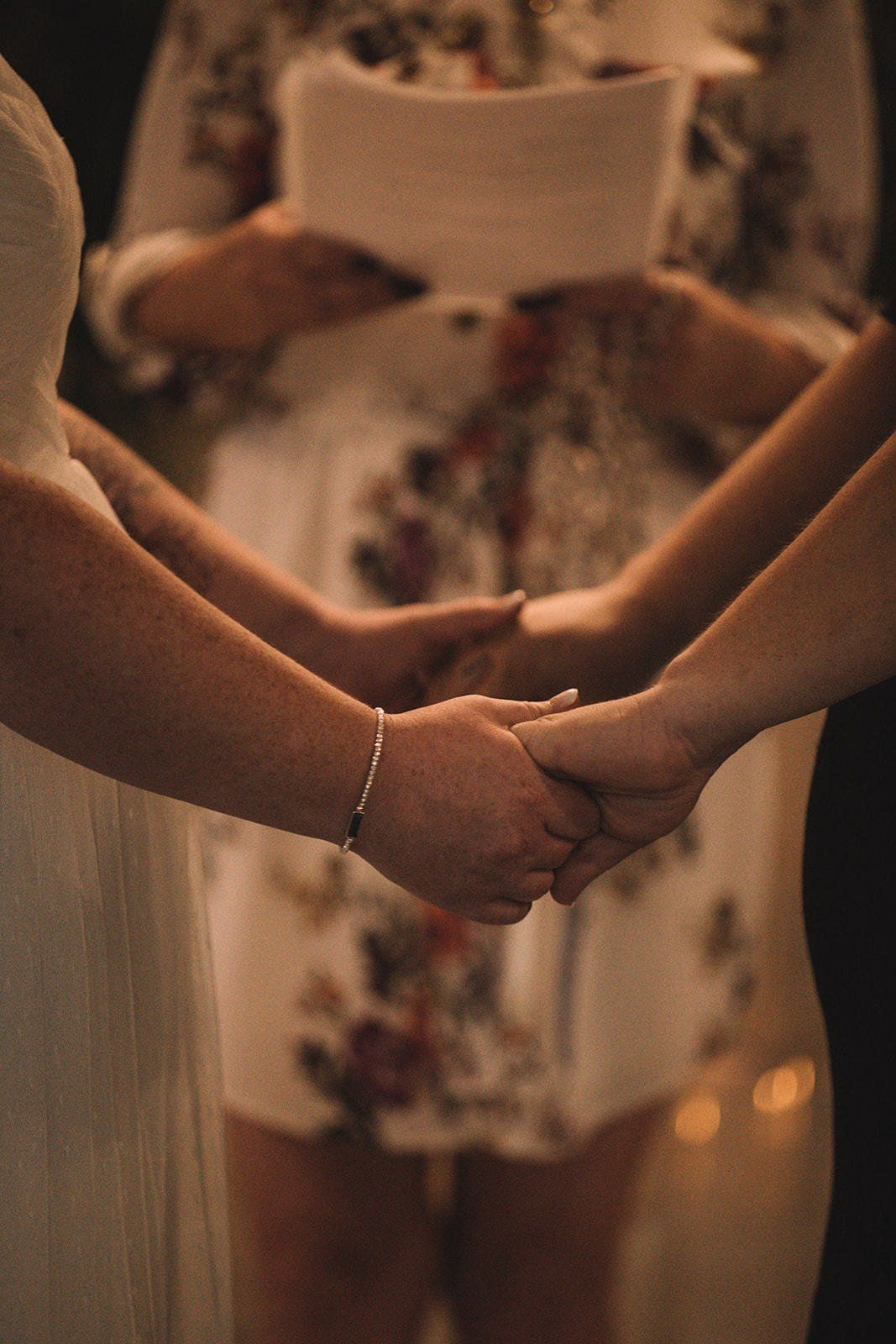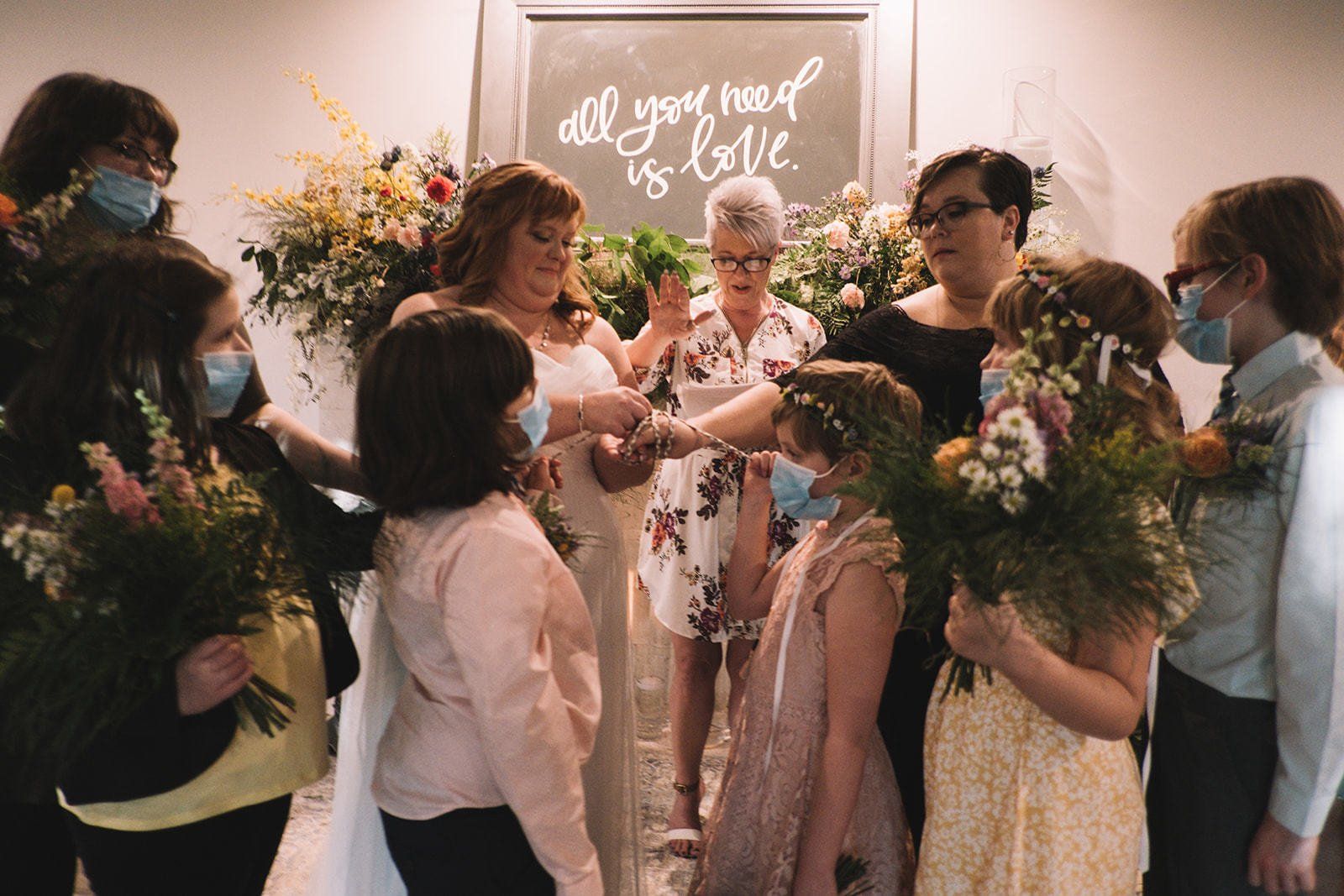 The Celebration
Directly after the ceremony, guests were invited onto the patio to shower the new couple in confetti before a champagne toast & donuts! The brides wanted to keep it non-traditional with a hint of tradition. So we went with a Donuts Tower from Saint Honoré. Not only were the donuts mini works of art, they were DELICIOUS!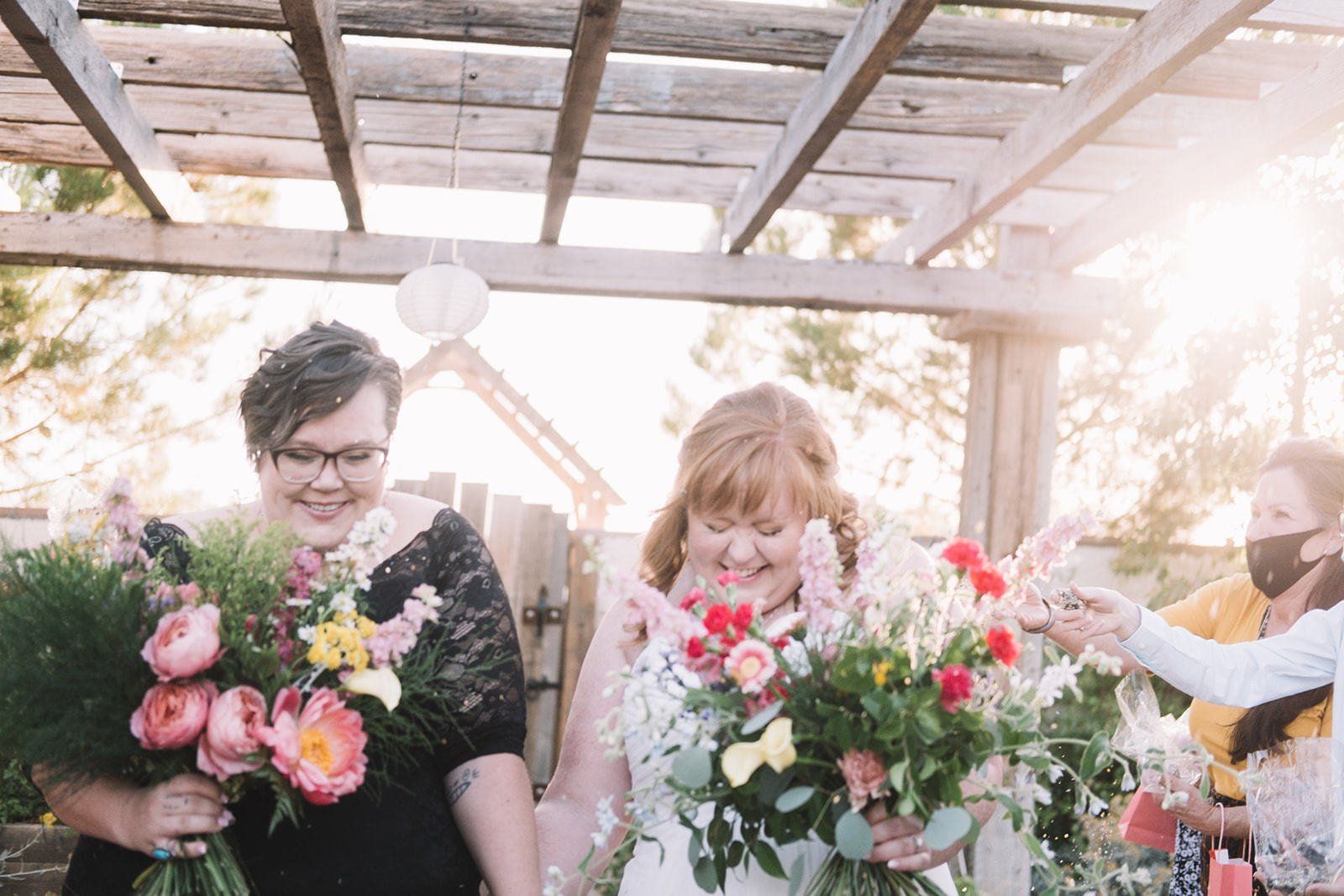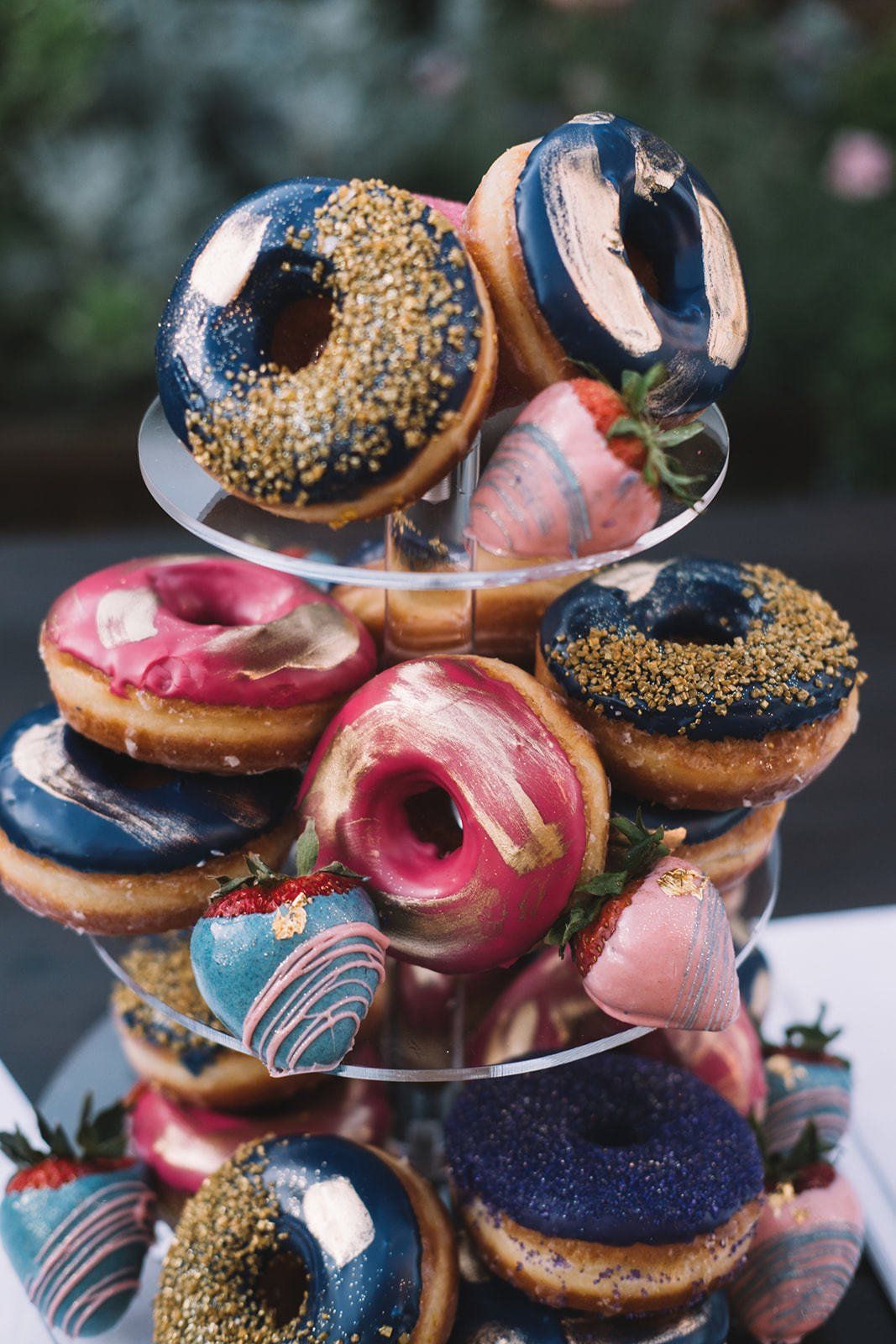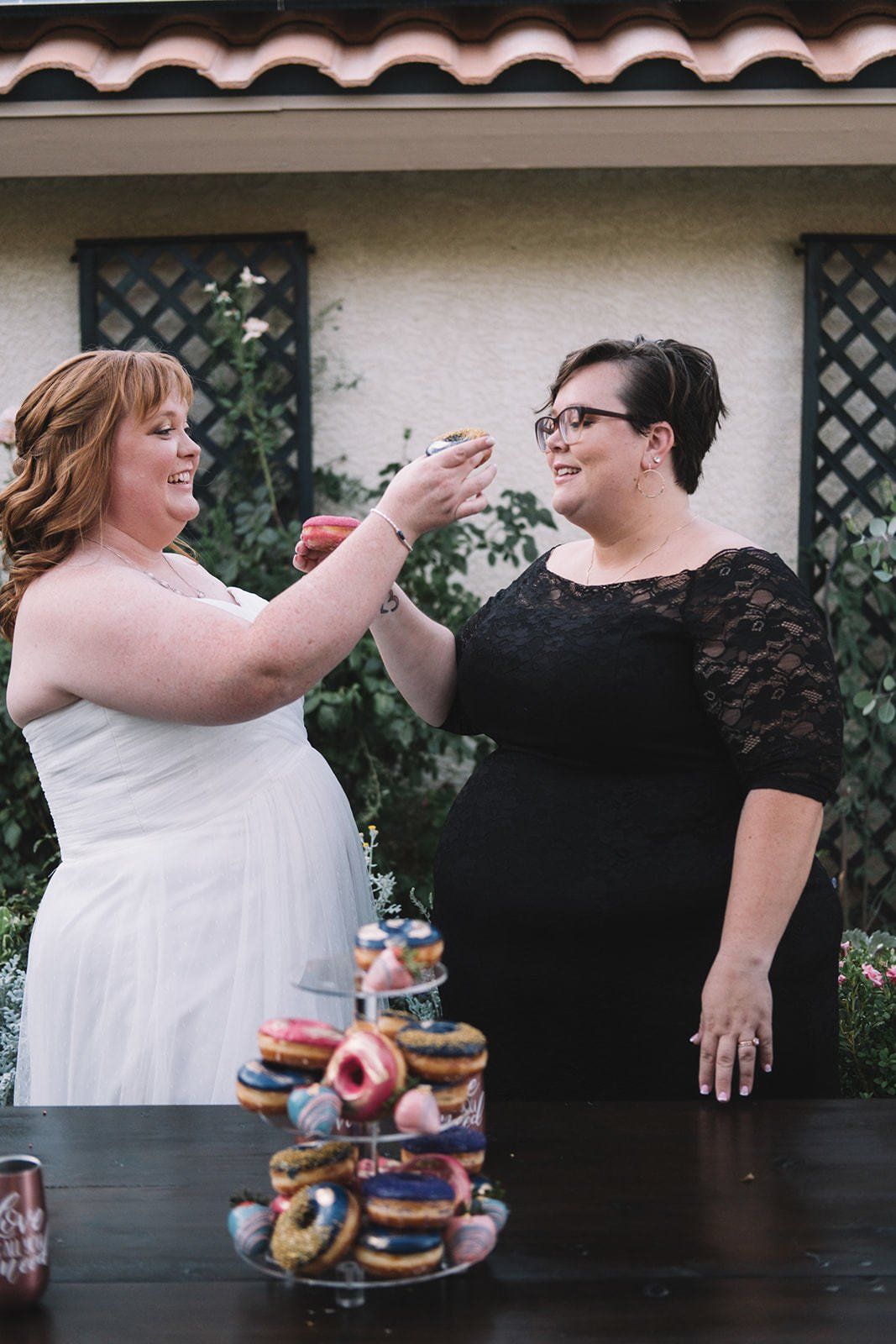 Romantics & Details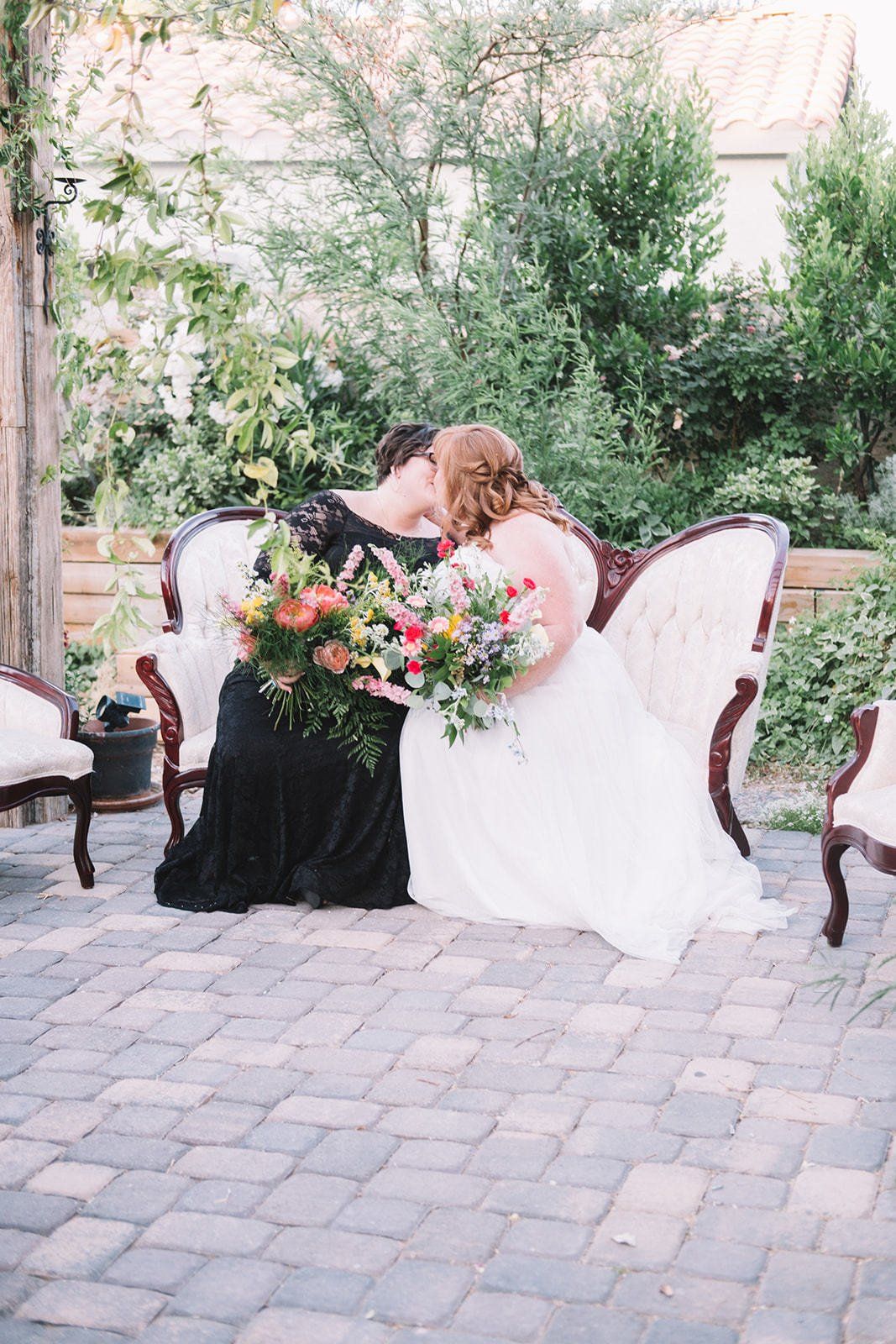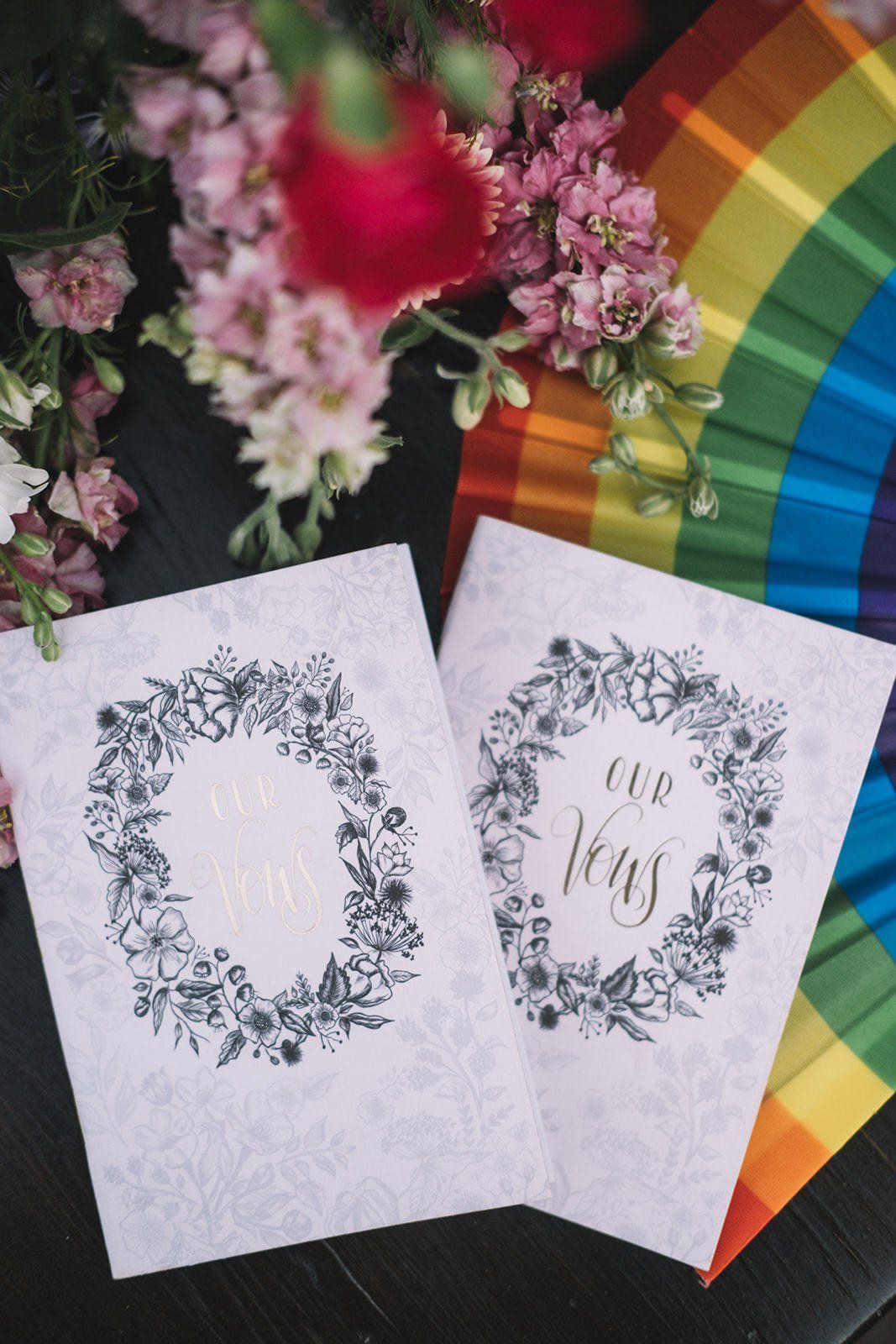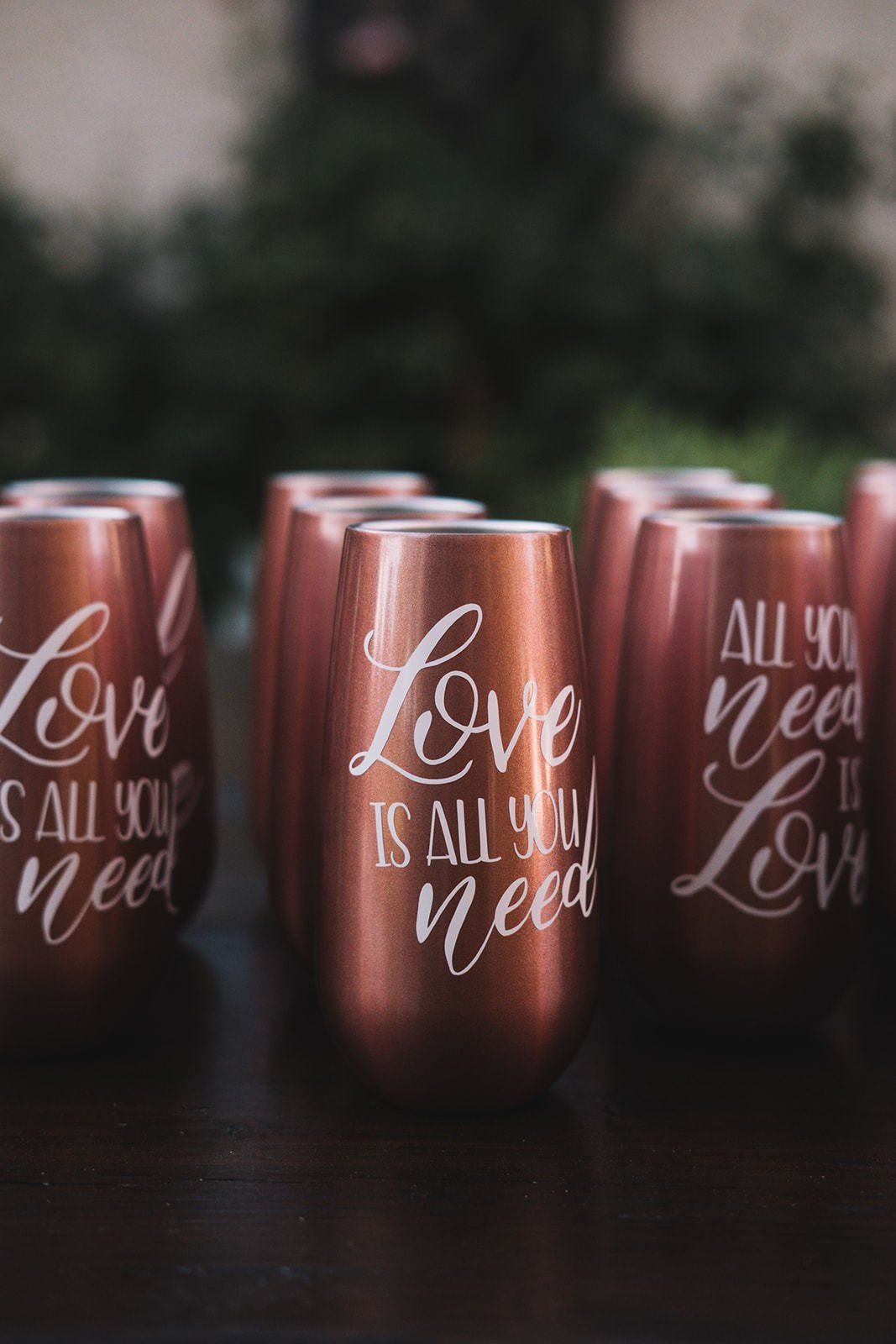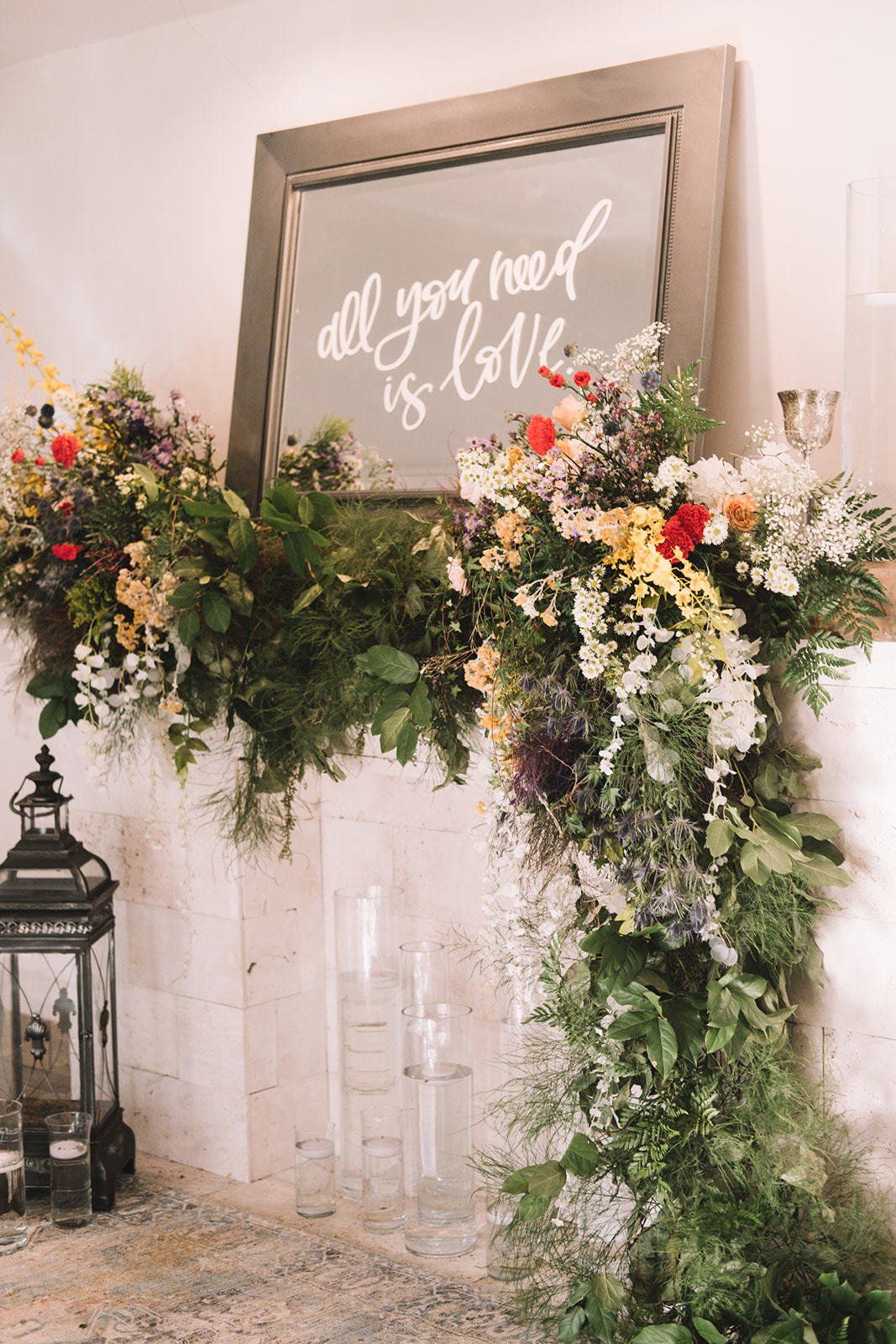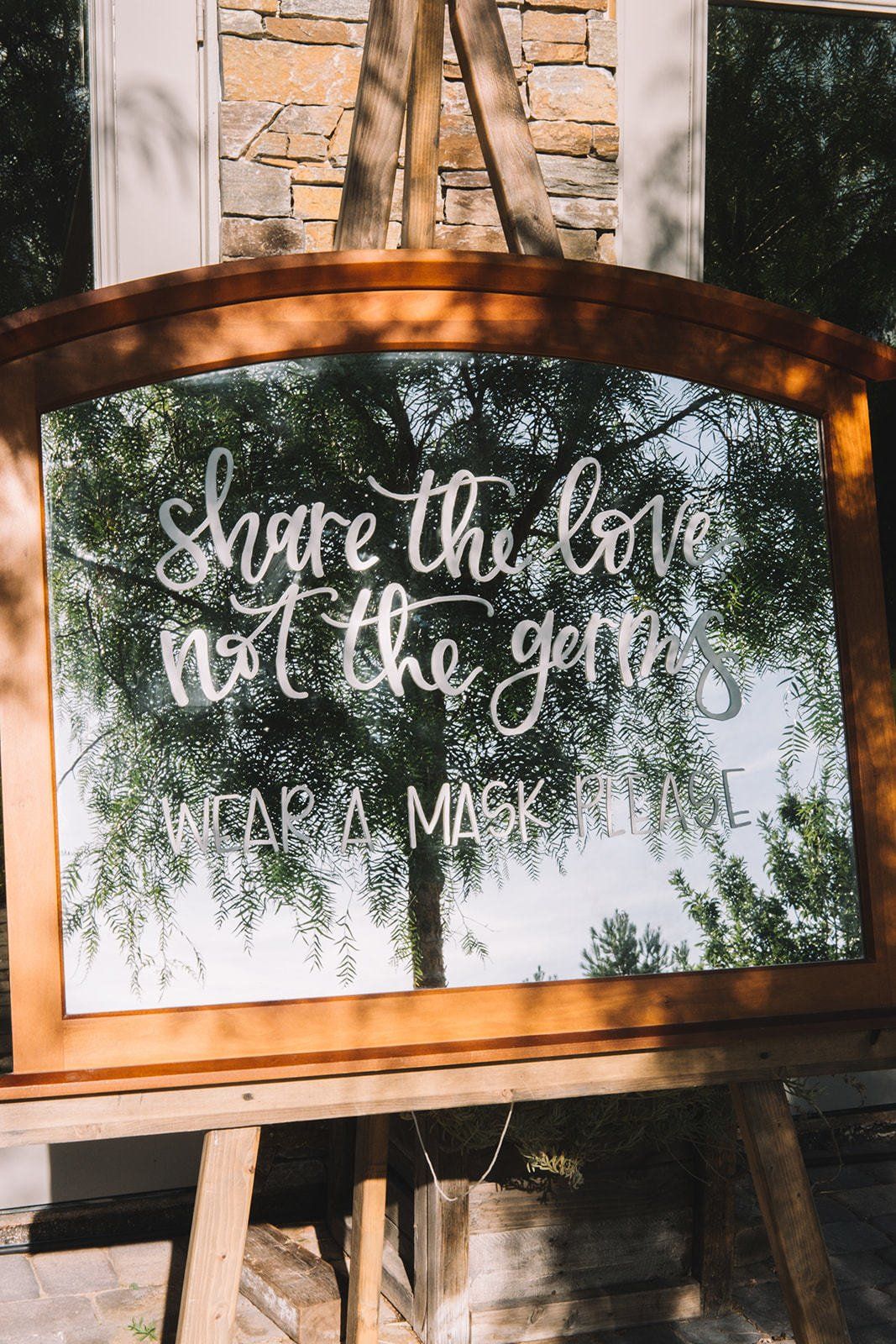 I loved being a part of Kristi & Heather's beautiful and intimate Elopement. The day was beautiful, the brides were stunning and the donuts were AMAZING!
Thank you so much to all of the vendors who donated their time and services for this amazing elopement
Andi Artigue ~ Photography
Blooming Belles ~ Rentals & Floral Design
Saint Honore ~ Specialty Donuts
Goldie Letter Co. ~ Mirror Lettering
Thanks for reading!
Xo, Lindsay